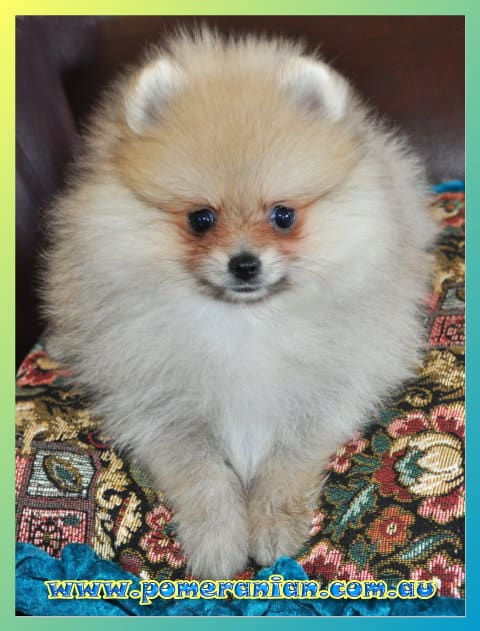 As soon as you get your new Pomeranian puppy home, you should ring and book a complete check-up with the vet. The breeder's contract may even include a specified period in which this needs to be done so the puppy's good health can be maintained.
The initial appointment needs to be successful
The initial visit to the vet carries more importance than any further visits. Your puppy needs to realise the vet visits can be fun. To ensure this happens, follow a few tips. [emember_protected for=3 custom_msg=' Sorry the complete article is only available to our Premium members. Please join us now.']Take all records from the breeder when you go to the vet. Also provide a stool sample so your vet can check for the presence of parasites. Place your puppy in a small crate or travel bag during the trip. While sitting in the waiting room, ensure he's as close to you as possible and make sure he doesn't bark at other animals. Other owners will appreciate this as they may have sick pets. Have some of his favourite treats for the vet to use to make him comfortable during the exam. It's wise to avoid cavity searches and needles during the first visit unless crucial. If so, ask the vet to use the smallest gauge needle possible so the puppy barely feels it. During this visit, the vet will give you advice regarding common problems for puppies (e.g. worms) and how to treat them. He'll also want to talk to you about the puppy's schedule for vaccinations.
In this first exam, the vet will do a number of things to test your puppy's health:
• He'll listen to your pet's heart to ensure there aren't any unusual issues. • Your puppy will be weighed. • His gums and teeth will be thoroughly checked. • His eyelids and eyes will also be checked. • Knees might be checked to see if there are early warning signs of patellar weakness. • Some vaccinations may already be due and he'll administer them as gently as possible. The time frame will vary depending on the age of your puppy. Before you leave his clinic, ask all questions you may have. Also make the next appointment for further vaccinations. If your puppy is quite nervous, you can visit the clinic sometimes just to sit there and get him used to the waiting room. If he has some visits where nothing "bad" occurs, he'll grow more comfortable with the vet and other staff. They'll always appreciate this extra attention as it makes their job much easier for all future visits. If you buy an adult Pomeranian, he still needs a check-up within a few days. The vet will check him out thoroughly, in much the same way as he would for a puppy, but will most likely also do a heartworm check. [/emember_protected] Copyright Pomeranian.Org. All Rights Reserved.