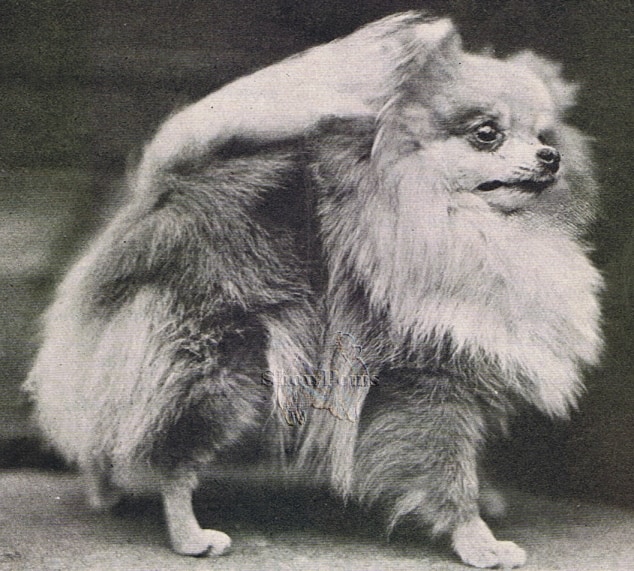 The American Julo Kennels ( Mrs A. T. McCaskill ) imported Julo Red Light the foundation of Julo Pomeranians, who became a famous stud producing many winners. Mrs A. T. McCaskill's foundation breeding bitches were also imported from England. The home-bred Specialty Best in Show Champion Julo Happy Boy ( Julo Red Light x Blegbie Sable fairy of Pomona ) was a great winner at the shows being exhibited twenty two times, went Best of Breed fifteen times and nine times Best Toy.
Happy Boy's fame was not confined to winning, as he produced many famous show winners.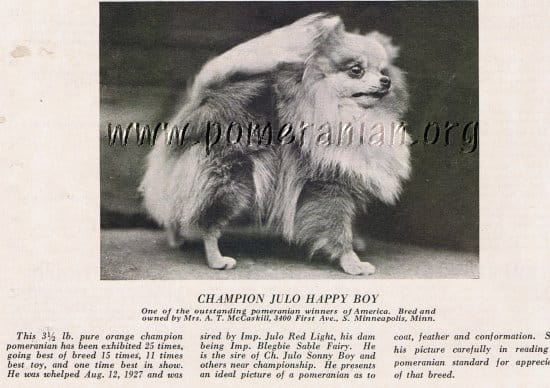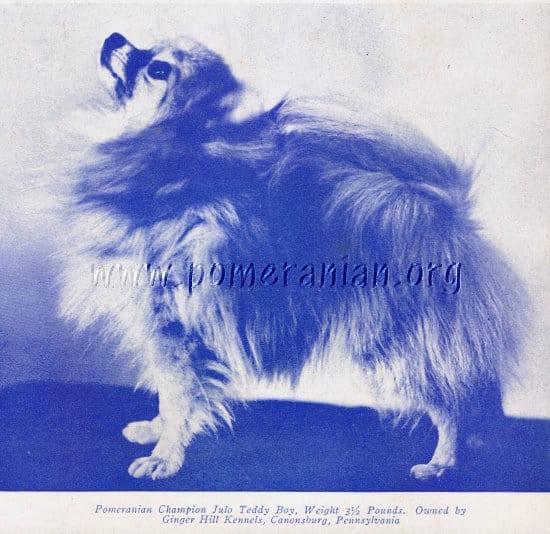 Copyright Pomeranian.org. All Rights Reserved.