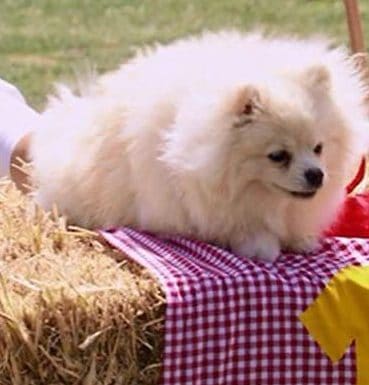 The most famous Pomeranian in his own right is BOO, with over 16 million Facebook fans, 2 published books and a huge range of Boo collectables available. 8 year old Boo at is often referred to as the World's Cutest Dog. Boo resides in San Francisco.
Literature:
Beatrix Potter wrote about a black Pomeranian named Duchess in The Pie and the Patty Pan.   My Trip by Bunty. Australian book written about the adventures of a Pomeranian called Bunty Rogers. Written and illustrated by Hunter Rogers. 1964.
Movies:
Pomeranians appear in the following movies: Candy paint – 2005. Killer Bud 2000. Quigley 2003. To Die For 1994. Dumb and Dumber – 1994. Harlem Nights- 1989. Cadillac Man- 1990. Fran Dreshler's Pomeranian Chester has a starring role in this movie. Superman Returns – 2006. Two Pomeranians appear in this movie. Screwed – 2000. Enemy of the State – 1998. A white Pomeranian appears in this movie with Will Smith. Blade: trinity – 2004. Lady and the Tramp 11: Scamp's Adventure- 2001. Titanic – 1997. Hounded – 2001. Chasing Papa. Adventure of Bailey: A Night in Cowtown – Jiff the Pomeranian had a starring role in this movie. Secret Life of Pets – One of the main characters is a white Pom female.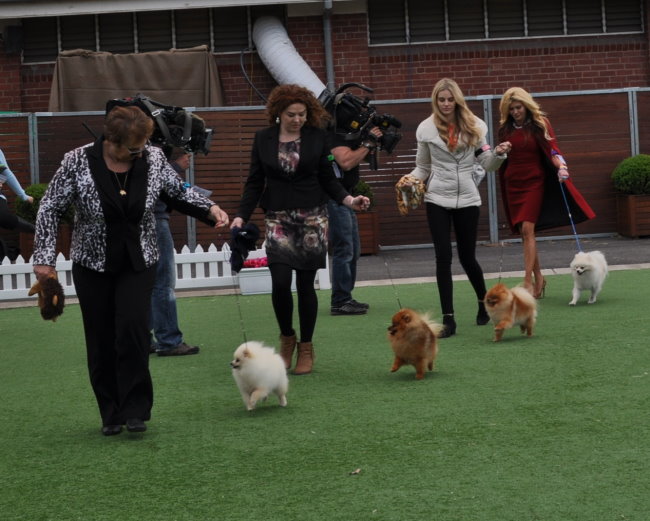 Television:
That's So Raven. The Suite Life of Zack and Cody. Excel Saga. The Nanny. The Osbournes. Heroes. The Simple Life. X-Files. Heroes –  A Pomeranian called Lestat , who played the character Mr. Muggles in the show. Las Vegas – Lestat appeared in this show. The Real Housewives of Beverley Hills. The Real Housewives of Melbourne. Gamble is the proud owner of two Pomeranians, who appear in the show. Underbelly.   Pomeranians have appeared in many commercials.  
If we have missed any Pomeranian in this article please drop us a line with any information.