Everyone knows that any time you get a new dog, it's very exciting, and one of the fun aspects is to Google "names for Pomeranian dogs" to help you choose the perfect name for your new dog.
It can sometimes be hard, particularly if you're adjusting to life with your new dog. If you plan on being the proud owner of a Pomeranian, you'll quickly appreciate that this specific dog breed is usually described as adorable.
A Pomeranian is an ideal companion because he's foxy, always smiling, and is quite bold. Although small, he's always alert, making him a wonderful watchdog. Finding a list of dog names for Pomeranians is vital in your quest to find that elusive ideal name.
Naming a Pomeranian isn't easy because he has bold looks, a big personality, and is possibly the softest, fluffiest dog in the world. You need to choose a name that suits him as a cute puppy, then as a bold adult with the personality to match, and one that will be significant for him as he'll be called by that name for the rest of his life, whether it's at home in privacy or out in public when he's taking you for walks.
I have a gigantic list of canine names that will demonstrate how incredible your Pomeranian is! Let's get started.
Pomeranian owners agree that even though this is physically small, he has a huge personality. He's curious, bold, and as energetic as any dog can be. However, after you have played with him and taken him for walks, he's a wonderful companion who loves curling up in your lap and even drifting off to sleep while you rub his tummy…assuming you have done everything to earn his trust.
A wonderful dog like this deserves his special name, a name that will be used to call him whenever needed. The great news is that we have more than one hundred ideas you'll love.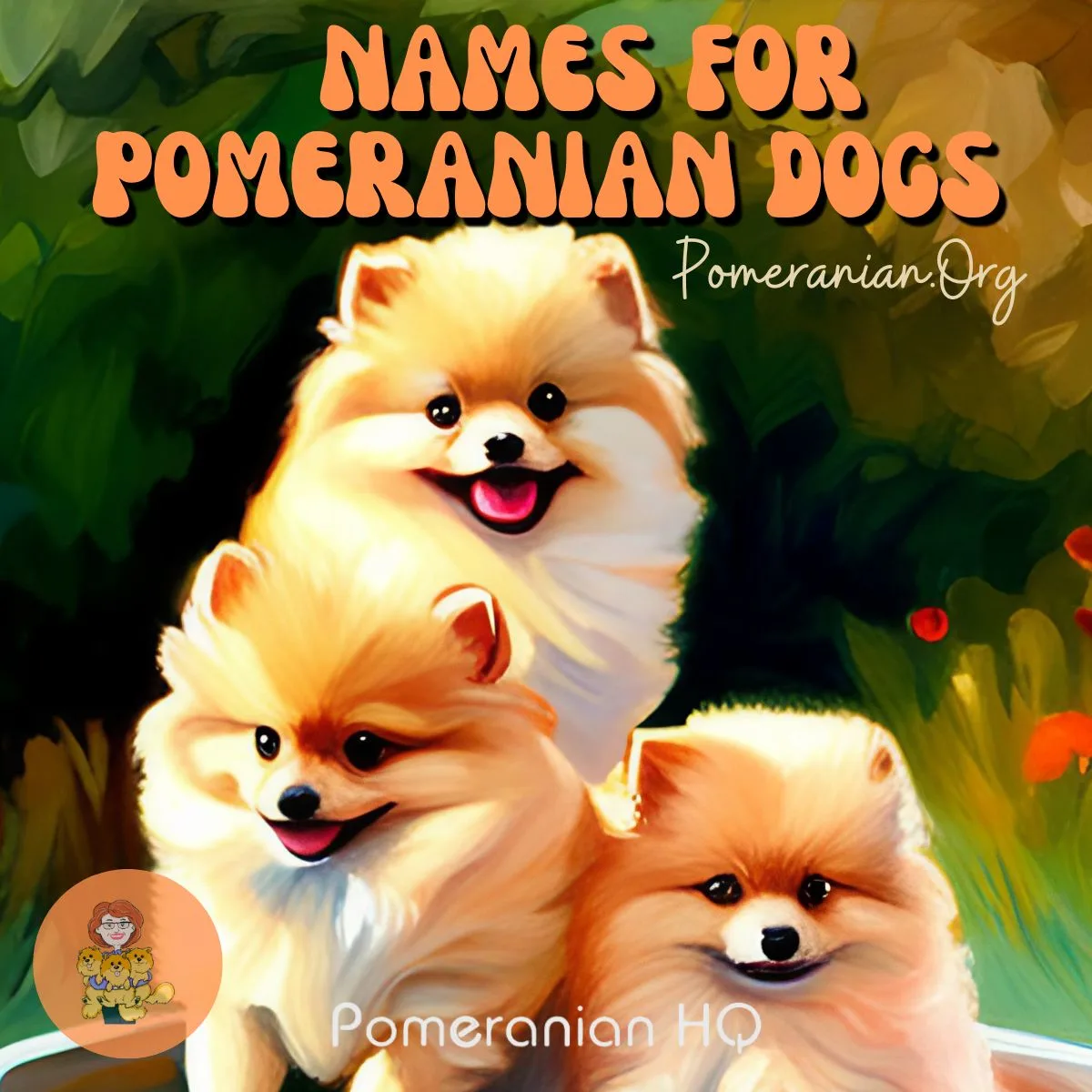 Pomeranian Names Inspired by Size
Never allow that walking ball of fur to trick you. Weighing in at approx. 4 – 8 pounds, you'll have plenty of good times with this pint-sized Pomeranian puppy. While considering various options, you might like to play on the breed's small stature with one of the following names.
Buttons
Button
Pippin
Micro
Squirt
Tiny
Twinkle
Mini or Minnie
Midget
Midge
Mouse
Doodle
Cub
Skittles
Little
Petit
Pico
Bug
Tadpole
Pocket
Petal
Atom
Elf
Itsy
Nymph
Scamp
Smudge
Their Fluffy Coat Inspires Numerous Pomeranian Names:
You can't say Pomeranians don't have much hair. They stand out because of their textured fluffy coat, which creates a ruff of fur surrounding their neck, like a majestic lion's mane. Their tail is highly plumed, and you'll notice a fringe of feathery hair on their hindquarters.
Fluffy
Marshmallow
Cloud
Fuzzy
Pompom
Fluff
Puff
Shaggy
Frizzle
Frizz
Scruffy
Ruffles
Woolly
Fleecy
Snuggles
Fluffball
Puffin
Paddington
Furby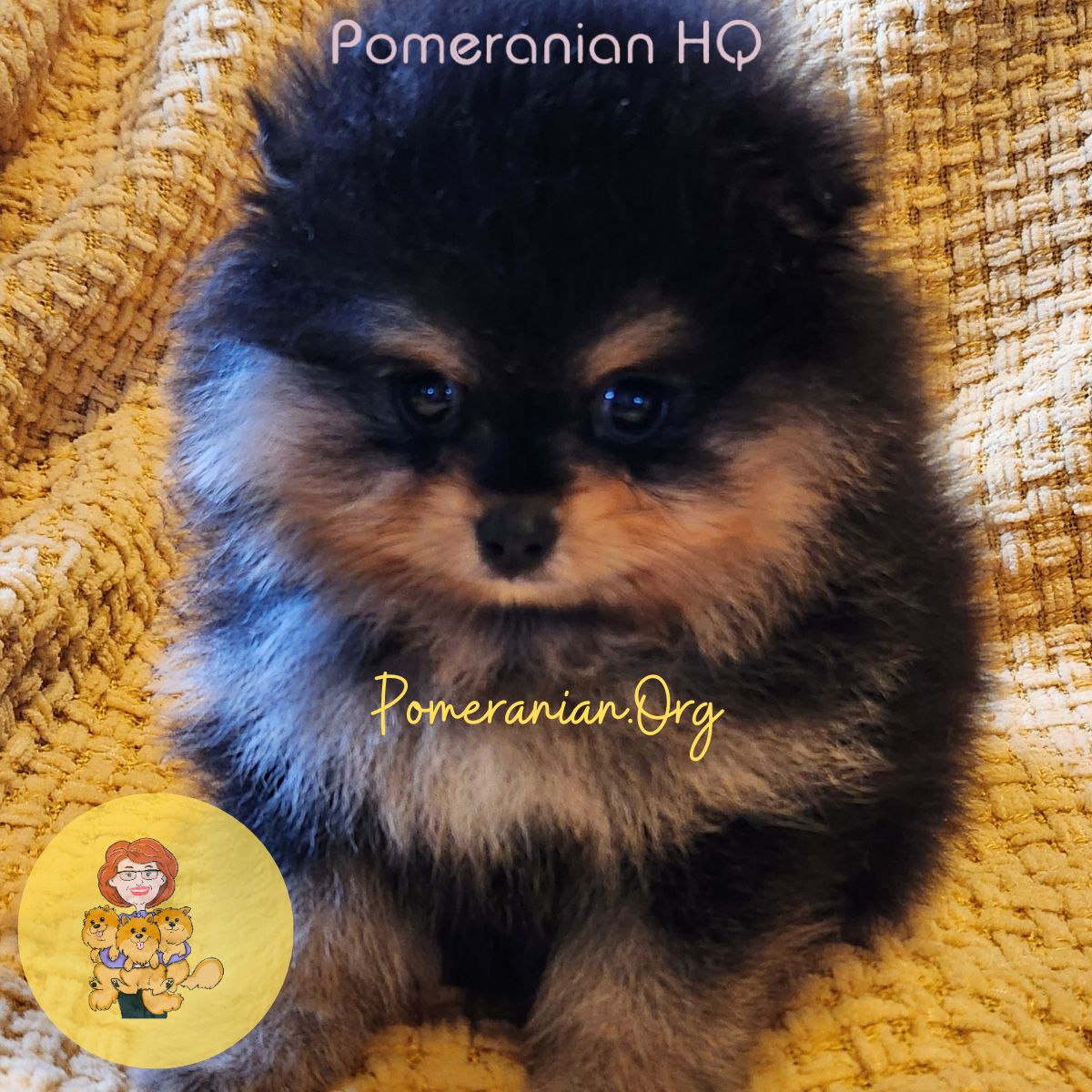 Colors that Inspire Different Pomeranian Names
Apart from their fur-inspiring names, many colors may be wonderful as name ideas for Pomeranians, including white, orange, blue, cream, wolf sable, black and brown. It's a terrific collage of colors!
Black Pomeranian Names
These are some of the names I have used for Dochlaggie Black Pomeranians:
Nero
Inky
Black Berry
Black Bonza
Jeta
Midnight
Black Magic
Black Pearl
Black Rose
Black Satin
Sooty
Black Spot
Black Storm
Cinders
Coal
Velvet
Treacle
Ash
Blackie
Zorro
Merlin
Names for White Pomeranian Puppies:
As I have been breeding white Pomeranians here at Dochlaggie, I have plenty of suitable names for white Pomeranian puppies:
White Magic
White Knight
Snow Storm
Casper
Frosty
Ice
Snow Man
Snowy
Snow Drift
Snowflake
Snow Drifter
White Diamond
White Pearl
White Orchid
Chardonnay
Bianca
Ghost of a Chance
Ghost
Snowball
Blizzard
Cloud
Pearl
Opal
Moon
Polar
Bianca
Blondie
Alaska
Glacier
Icy
Igloo
Ivory
Kaya
Gelo
Luna
Diamond
Dove
Puro
Shimmer
Sparkle
Starshine
Siberia
Swan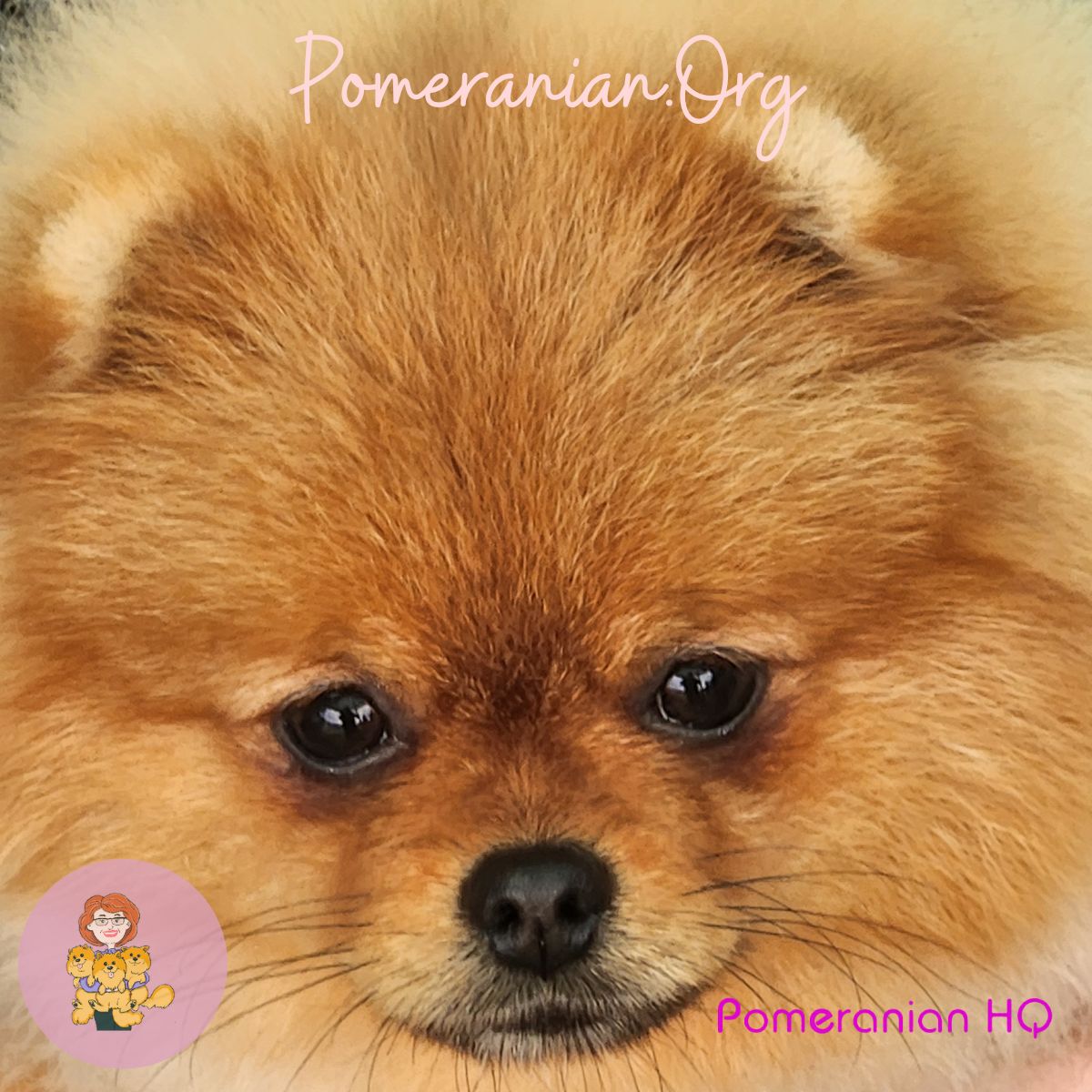 The Most Popular Names for Pomeranian Puppies Are:
Max
Jake
Buddy
Maggie
Bear
Molly
Bailey
Shadow
Sam
Lady
Lucky
Rocky
Lucy
Daisy
Buster
Casey
Cody
Brandy
Duke
Charlie
Bandit
Jack
Ginger
Harley
Abby
Rusty
Sasha
Sandy
Toby
Murphy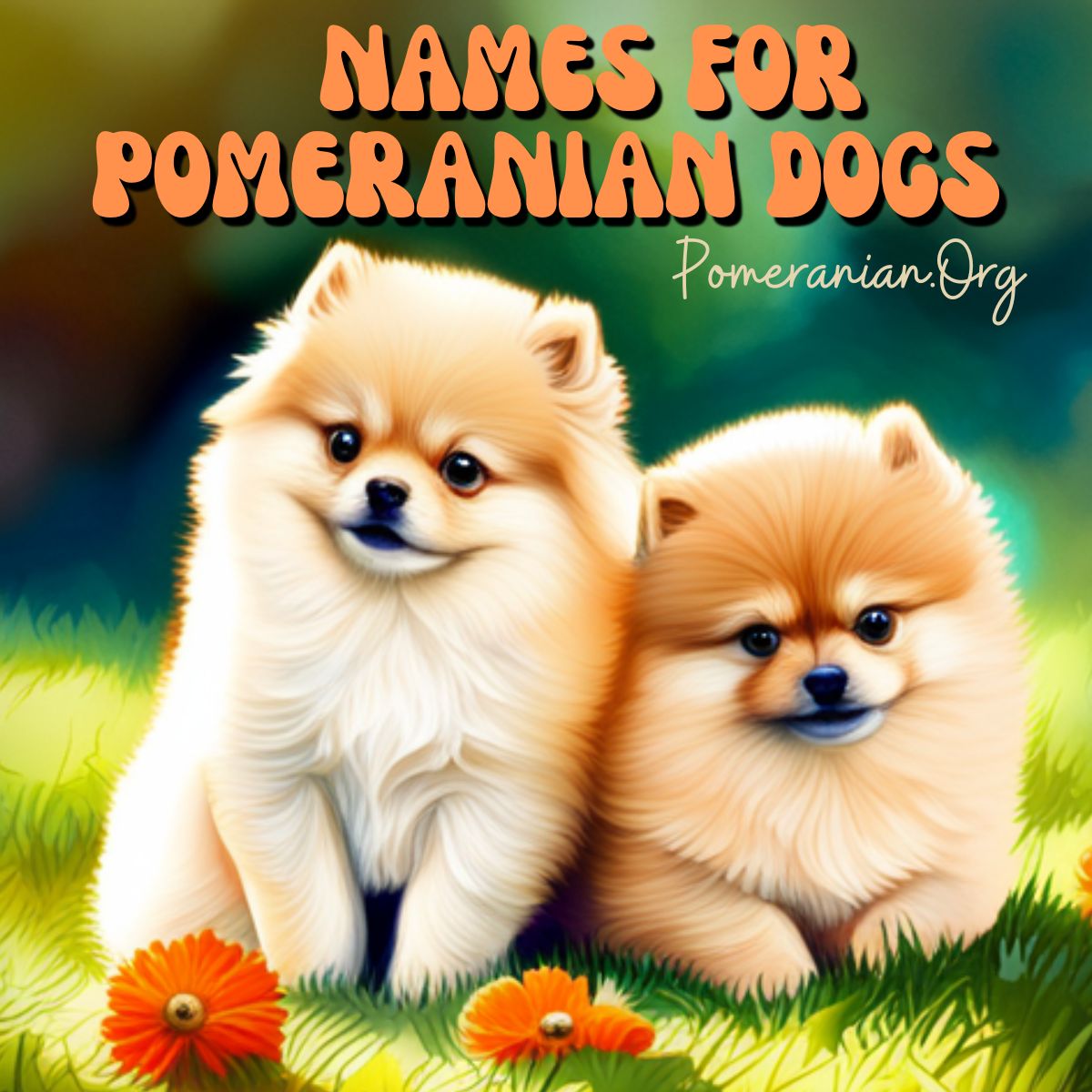 50 Celebrity Pomeranian Names
Many celebrities have Pomeranians and often give them unique names. While I can't guarantee that all of the names listed below are exclusively Pomeranian names, these names are associated with Pomeranians owned by celebrities or are inspired by celebrity Pomeranians:
Mr. Amazing - Owned by Paris Hilton.
Bambi - Another one of Paris Hilton's Pomeranians.
Mango - Nicole Richie's dog.
Cubby - Elon Musk's Pomeranian.
Diamond Baby - Lisa Vanderpump's dog.
Dolce - Carmen Electra's Pomeranian.
Foxxy - Nicole Polizzi (Snooki)'s dog.
Teddy - Bill Kaulitz's dog.
Pia - Aubrey O'Day's dog.
Boo - Internet famous Pom.
Buddy - Internet sensation along with Boo.
Shunsuke - Famous Japanese Pomeranian.
Bear - Owned by Lindsay Ellingson.
Pom Pom - Kelly Osbourne's dog.
Shark - Raven-Symoné's dog.
Choppy - Leighton Meester's dog.
Bella - Brittany Furlan's dog.
Nala - Jess Conte's dog.
Honey - Inspired by the dog owned by Agnes Monica.
Elvis - Owned by Nicole Richie.
Chewy - Inspiration from Shay Mitchell's dog (though not a Pomeranian).
Benson - Inspired by the dog owned by Ashley Benson.
Lila - Miley Cyrus had a Maltese/Pomeranian mix named Lila.
Ginger - Owned by Jessica Chastain.
Tucker - A popular Pomeranian on social media.
Nugget - Owned by Karrueche Tran.
Mochi - Inspired by the sweet and fluffy dessert, a popular name for Poms.
Romeo - Inspired by the dog owned by Shayne Ward.
Puffin - Owned by Katherine Schwarzenegger.
Koda - A popular name for dogs, inspired by Pomeranians on Instagram.
Wolfie - A cute name for a fluffy Pomeranian.
Lulu - A popular dog name inspired by many Pomeranians named Lulu on social media.
Pepper - Another popular name for Poms.
Pixie - Inspired by many tiny Pomeranians that resemble pixies or fairies.
Tofu - Inspired by a white or cream-colored Pomeranian.
Coco - A classic dog name and fitting for a chocolate-colored Pom.
Mimi - A cute, small name for a small breed.
Snowball - Inspired by the fluffy white Pomeranians.
Panda - For Pomeranians with black and white markings.
Pumpkin - A cute and popular name for small dogs.
Twix - Inspired by caramel-colored Pomeranians.
Blue - An ironic name for a fluffy, not-blue-at-all Pomeranian.
Rusty - For reddish or sable Pomeranians.
Cherry - A sweet name for a small, lovable dog.
Gigi - Inspired by small and cute things.
Ruffles - For the fluffy fur that ruffles up.
Star - For a Pomeranian that shines in personality.
Prince/Princess - As many owners see their Poms as royalty!
Cookie - Sweet and popular name for a dog.
Sunny - For a cheerful and lively Pomeranian.
Please note that while some of these names are directly from celebrity-owned Pomeranians, others are inspired by popular dog names or Pomeranians on social media platforms.
Elegant Male Dog Names
If luck crossed your doorstep, persuading you to invite one or more of these marvelous furballs into your home, the hearts and souls of every person living there would be touched in a way unlike any other. Think about names for elegant male dogs that acknowledge their elite heritage. You could choose from this unique list:
Archer
Archibald
Oliver
Theodore
Jasper
Rowan
Finn
Liam
Oscar
Miles
Declan
Hugo
James
Wyatt
Franz
Henry
Felipe
Fredrich
Alfred
Theo
Albert
George
Rex
King
Prince
Duke
Elegant Female Pomeranian Names
If the gender of your Pom pup is female, read a list of sophisticated, elegant Pomeranian names for a dog with royal blood. Queen Charlotte and Queen Victoria influenced the development of the Pomeranian breed, so it is only fitting to include a list of regal names.
Such names can include:
Victoria
Charlotte
Elizabeth
Duchess
Queenie
Princess
Diana
Cute Male Pomeranian Names
Pomeranians are so lovable; look at their smiling faces, small button noses, and big, deep eyes that would melt butter. The Pomeranian is a cute dog and would make a splendid addition to any family.
Fergus
Fonzie
Elmo
Barney
Dino
Hobbit
Monty
Cooper
Buddy
Milo
Bear
Rocky
Teddy
Louie
Koda
Beau
Bandit
Scout
Jasper
Cash
Brody
Benny
Ziggy
Chance
Tyson
Bruce
Romeo
Peanut
Cute Female Pomeranian Names
Saucy
Sweetie
Bubbles
Taylor
Roxie
Dixie
Mimi
Daisy
Molly
Bella
Maggie
Chloe
Sophie
Rosie
Gracie
Lulu
Ginger
Winnie
Emma
Belle
Trixie
Xena
Dolly
Pearl
Angel
Ava
Intelligent Pomeranian Dog Names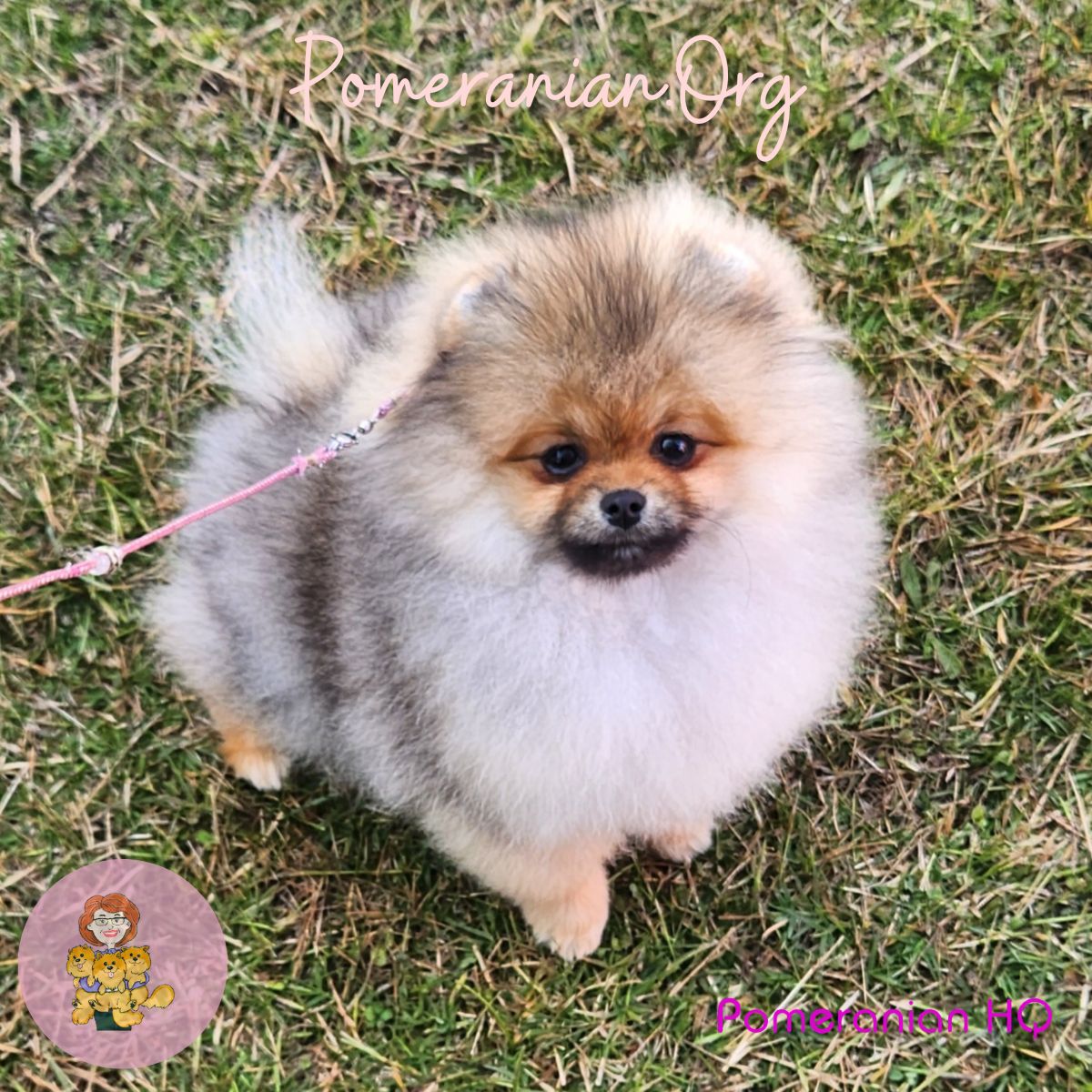 Do you have the cleverest Pomeranian in the universe? If so, then his name must reflect that genius quality. Voila, feast your eyes on this brilliant list of names perfect for your intelligent Pom.
Einstein
Coesus
Raymond
Conrad
Hugo
Higgins
Alvis
Kayne
Alfred
Galena
Shannon
Sophia
Minerva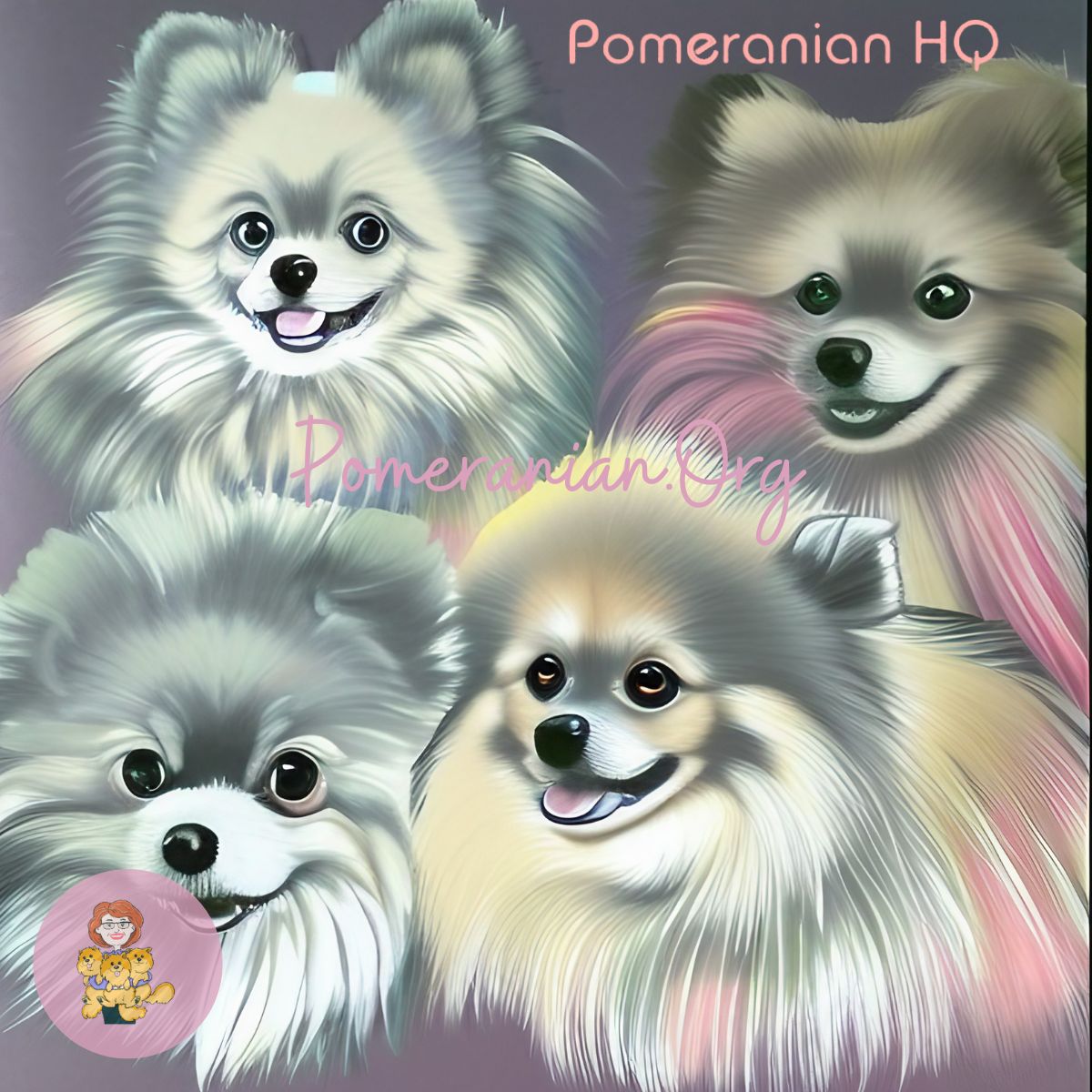 Pomeranian Names That Have Been Inspired by Food
Pom puppies look so sweet that we could easily eat them up! Therefore, a "foodie" name would be the perfect match. To make these names even better, they taste equally well, regardless of gender.
Bacon
Basil
Berry
Biscuit
Caesar
Candy
Caviar
Cayenne
Cherry
Cinnamon
Coconut
Cookie
Cupcake
Currant
Muffin
Sweetie
Djon
Honey
Dumpling
Fudge
Melon
Nutmeg
Peaches
Pepper
Pickle
Pancake
Pudding
Peach
Raisin
Rosemary
Saffron
Spice
Sugar
Thyme
Toffee
Tofu
Vanilla
Wasabi
Pomeranian Dog Names Starting With "P"
Do you adore alliteration? My breeding stud prefix is "Dochlaggie," so all the Pomeranians I breed have "Dochlaggie" at the start of their name. I have been trying to register all my Pomeranians with names starting with "d" for many decades. An example is my latest show, girl, registered as Dochlaggie Divine Diva.
So, this is a list of perfectly precious Pomeranian P names:
Percy
Panda
Pandora
Pandemonium
Paris
Pebbles
Pepper
Persephone
Phoebe
Paige
Petal
Primrose
Pixie
Penny
Phantom
Pedro
Purple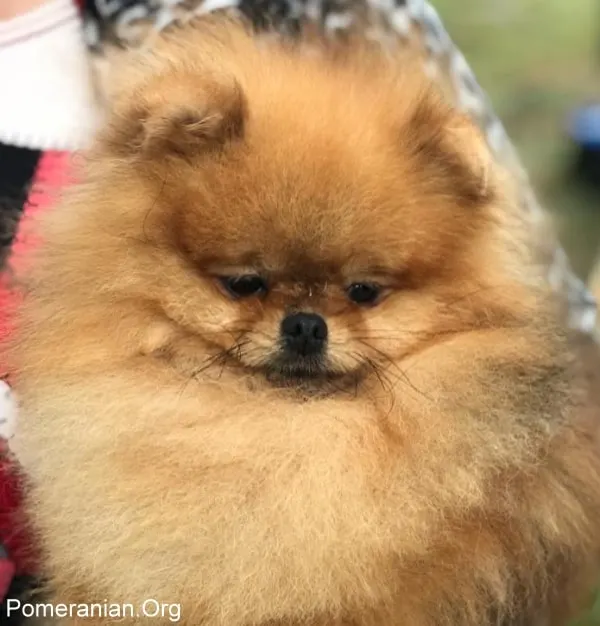 Names for Pomeranians Inspired by Music
Maybe you're a musician or adore the feelings that music creates inside you. However you look at it, your Pomeranian's name should reflect your incredible passion for music.
My first Pomeranian was named Bing after Bing Crosby, and the second Pomeranian was called Georgie Girl after the movie starring Lynn Redgrave and featuring the hit song of the same name by the Seekers.
Here's a wonderful list of Pom pup names that have been inspired by some of history's remarkable musical legends:
Elvis
Michael
Jackson
Lennon
Bob
Hendrix
Caruso
Enrico
Harrison
Banjo
Rihanna
Mariah
Dolly
Miley
Madonna
Taylor
Aria
Cadence
Viola
Carol
Melody
Big Pomeranian Puppy Names
Any true Pom lover knows they're large dogs wrapped in tiny parcels. So, if your Pomeranian has a Napoleon complex, here are the best names to encapsulate everything that is Pomeranian.
Mighty
Apollo
Tank
Ace
Chopper
Basha
Bess
Alexa
Fallon
Fergie
Hannah
More Ideas for Pomeranian Names
We have barely scratched the surface of potential names for our pint-sized Pomeranians with the perfect personality.
Some popular categories include:
Sporty names.
Classic names.
International names.
Funny names.
Tough names.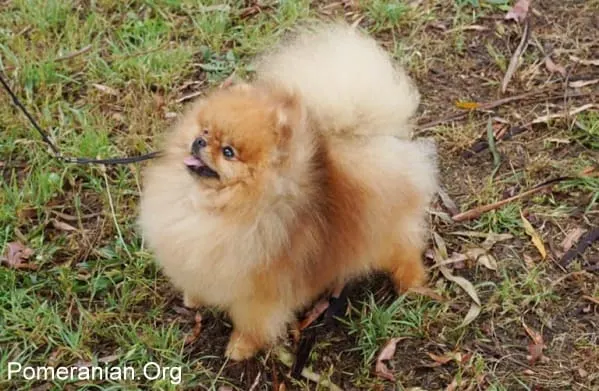 What's the Best Way to Choose a Perfect Name?
After many years of assisting people in their quest to choose the right name, we have picked up a few pointers that will help you select the name that is synonymous with your new bundle of joy:
Is it easy to say? Some names seem awesome but are hard to pronounce as part of your dog's daily life.
Speak it aloud. Can you picture yourself loudly calling him by this name?
Does it match your new addition to the family? While you may have a chosen name, it might not suit your Pomeranian's personality or look.
Go with your gut. Your instincts will let you know when you discover that perfect name.
Naming Your Pomeranian Puppy – How Long Until He Learns His Name?
Dogs are sensitive and intelligent animals, and this describes Pomeranians perfectly.
However, every dog is different. Most experts agree that if a dog is trained properly, he can recognize his name in just two days.
Teaching your dog his name is similar to teaching him almost anything else. Professionals recommend using the treat-based system to reward good behavior, a loving hand, patience, and consistency while focusing on his name and getting him used to it.
One training "trick," for want of a better term, is to ensure he associates his name with something positive.
Teaching Recall:
Your goal is to train your pet Pom to come when called.
So, avoid using his name to tell him off, particularly in the beginning. For example, he might leave a mess on your expensive rug or tear up the toilet paper. Don't say, "No, Sammy, bad puppy!"
If you use his name in such early instances while you're teaching him, he may connect his name with negative connotations and never come, scared he is in trouble.
Positive Reinforcement:
You should say his name in a high-pitched voice, and give him a yummy treat when he comes to you.
If you have a rescue dog or your dog is an adult, there's no need for concern. It's possible to teach an old dog new tricks, including a brand-new name.
Just add the new name to his old name for a few weeks. Once he has settled to that, then drop the use of the old name.
Soon, he'll figure out exactly who he is.
Pomeranian Dog Names Summary
Have you discovered the perfect name for your adorable Pomeranian yet?
I hope I have been of some help. I have curated funny, cute, good, and even names inspired by food. It can take a while for your new Pomeranian to learn his name, so remain positive and try until you find it. Don't forget the treats as he starts learning the name that will form part of his identity for the rest of his life.
Copyright Pomeranian.org. All Rights Reserved.
References and Further Reading:
[1] Official Standard of the Pomeranian (AKC). American Kennel Club, 2011.
[2] English Kennel Club Pomeranian Breed Standard, 2017.
[3] Denise Leo, The Pomeranian Handbook.
[4] Milo G. Denlinger "The Complete Pomeranian."
[5] Kimbering Pomeranians "1891-1991".
[6] William Taplin's "The Sportsman's Cabinet."
[7] E. Parker "The Popular Pomeranian."
[8] Lilla Ives "Show Pomeranians."
The Pomeranian Handbook- Available in eBook and Hard-copy formats: