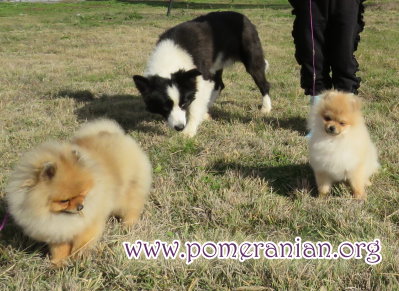 Prior to starting – If a Pomeranian doesn't fully understand the basics, then it's essential for him to go through command training. It's never too early to start so that cute puppy you bring home at eight weeks of age is able to learn and even the 15 year old senior dog still has the learning capacity.
There are plenty of benefits to training your puppy/dog to do what you want:
Life will be easier because you can communicate your needs to your dog and vice versa.
It's good if you need to prevent your naughty Pom from getting away with a sneaky something because your command will interrupt what he's up to. The training sessions are ideal for bonding with your Pom because it's teamwork. Dogs feel a surge of self-confidence when they master new commands.
Sorry the complete article is only available to our Premium members. Please join us now.
Copyright Pomeranian.org. All Rights Reserved.