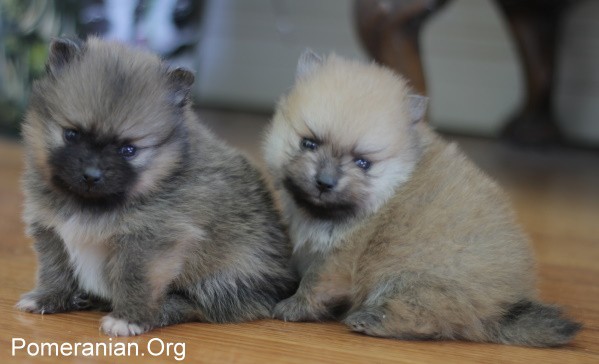 Pomeranian dog breeders will have to give puppies supplements at some stage. In an ideal world, all puppies should get a day or two of colostrum fresh from their mum. After that, supplementing may be needed for a number of reasons including: poor health of the mother, a big litter, the death of the mother or a puppy who has to fight the others to get any milk at all. The big question is this: are all milk supplements of the same high quality? Are they safe to use instead of the proper mother's milk?
A study in a issue of the Journal of the American Veterinary Medical Association (JAVMA) raises two concerns. This study blatantly claims that milk replacers aren't a full substitute for mother's milk. One topic that the news has reported on a lot for numerous species is polyunsaturated fatty acids – and, more specifically – ARA (arachidonic acid) and DHA (docosahexaenoic acid).
These fatty acids have been related to normal brain and retinal development in various mammals. They're added to baby formulas currently as well. As for puppies, these acids help with visual acuity, memory and their ability to learn.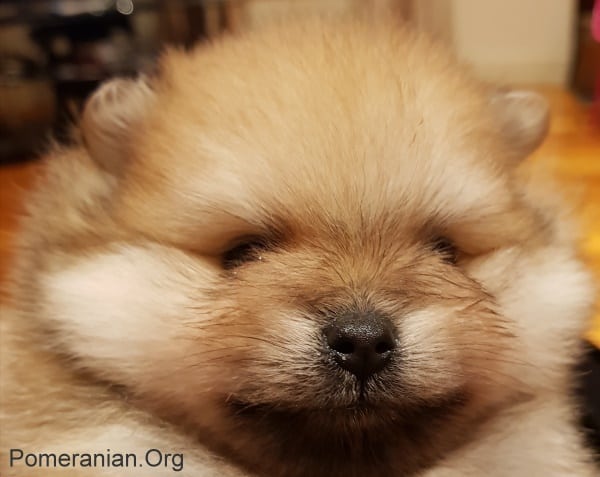 There are other ingredients that are also needed in order for healthy growth to occur. They include: calories, phosphorus and calcium. The specific nutritional needs of puppies have never been defined fully but it's a natural assumption that canine milk meets all those needs.
The study compared five samples from nursing mothers with puppies aged 2-3 weeks with 15 different milk replacers and there were some glaring deficiencies. Although the replacers had sufficient protein, the right makeup of amino acids wasn't adequate.
For example, Arginine is essential for the healthy development of canines and a deficiency can cause cataracts, especially in larger breeds of puppies. Both goat and cow milk both lack this substance in any definable amounts.
This is bad news as most replacers contain one of these milk types. Calcium usually isn't as high in replacers and the phosphorus to calcium balances weren't right. There wasn't enough fatty acids and ARA and DHA were usually missing from the replacers. However, what was found to be higher in replacers than in the mother's milk was sugar levels (particularly lactose).
The researchers were also concerned about the fact that directions for feeding were usually calculated based on volume, instead of the density of the calories. There was also a severe shortage of information available to teach dog owners how to adjust the quantity they fed their pets as they grew older. So, the question still remains…what should a breeder do if he needs to give his dog supplements?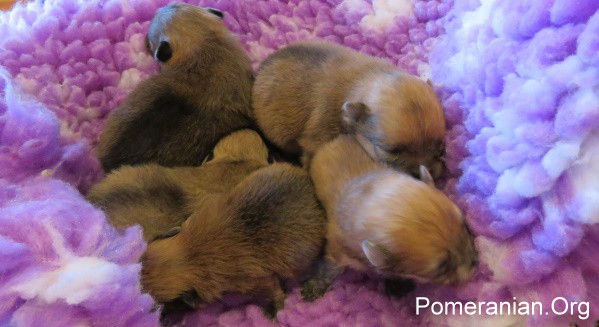 Commercial supplements may be slightly better than home-made versions simply because they're created to be good quality, if not perfect. The smaller and/or weaker puppies are usually more in need of the milk replacers. They need a better diet more than some of the bigger pups.
You may need to pull bigger ones off the mother so the smaller ones can get the ideal nutrition required. You can give a milk replacer to the bigger puppies with less side effects. A perfect solution would be to find a mother who has puppies the same age and can take on some extras.
A female Pomeranian with only two Pomeranian pups can easily take on another one and this eases one mother's burden of hungry baby Pomeranians. Ensure your female Pomeranian is being fed the best possible food so her milk is of the highest possible quality so her pups can get all that vital nutrition.
If you need to use milk replacer, talk to a veterinary nutritionist so you can make sure your pups are receiving enough of the right nutrients. He/she can give you ideas about other possible supplements that may be required. Breeders will need to use commercially-made milk replacers some of the time. Always check the quality of such items and try to ensure the pups who need the mother's milk the most actually get it first.
Disclaimer: The Content is not intended to be a substitute for professional veterinarian advice, diagnosis, or treatment. Always seek the advice of your veterinarian with any questions you may have regarding the medical condition of your dog. Never disregard professional advice or delay in seeking it because of something you have read on ANY website.
Copyright Pomeranian.org. All Rights Reserved.
References and Further Reading:
[1] Denise Leo "The Pomeranian Handbook".
The Pomeranian Handbook