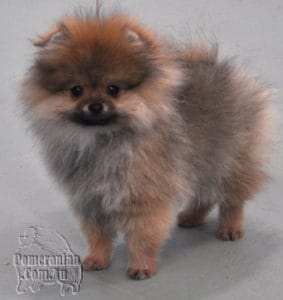 In order for any form of training to work, your Pomeranian MUST see you as the leader of the pack. This training includes housebreaking, heeling and commands, as well as behavioral training such as barking, jumping, begging and so on.
Every dog (including cute Pomeranians) lives by a natural instinct. He lives in his house/den and everyone (human and canine) are part of his pack. Every pack must have a leader. That's the way that canines live and there aren't any exceptions to this "rule." 
You may simply assume the leader is yourself. However, in a lot of situations, your dog won't have any idea that you believe this is the case. You MUST make your position clear because if you don't. your dog will find it hard to identify the leader and, if there's not an obvious one, he'll take the role for himself, believing he's the natural leader.
It's not hard to teach your dog that you're his leader. The difficulty is that lots of owners don't carry out this training on a consistent basis. You, and all the other household members, must obey the rules each day. If you don't do so, a dog may falsely think that you, as his leader, is becoming weak.
In the dog world, a leader can't be perceived as weak, and it's possible another stronger dog will try to take over the role.
These steps aren't hard to do. Consistency is the key and they need to be obeyed all the time.
Make it crystal clear that you're the provider of the food. If your pet Pom goes to his bowl and it's full of food, he won't associate you with filling it. He must also obey the "sit" command before his food is given to him.
The leader must eat first. It's common for there to be a minimum of one meal a day when you all start eating at the same time. Make it very clear that you're the leader and, as such, you're entitled to start eating first. You'll fill his bowl but will leave it on the bench out of his reach.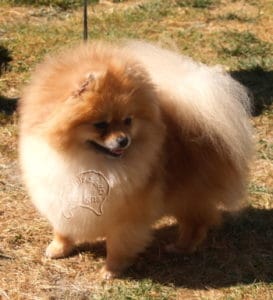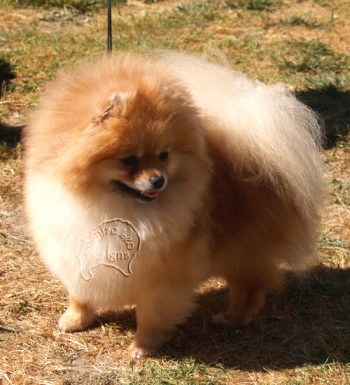 Prepare your own food and set it on the table. Then sit down and take a few bites, while your Pom watches you. He may whine, bark, circle or jump but ignore him because he'll stop quickly. When he stops and is silent, stand up and pick up his bowl, command him to "sit," and then put his meal down on the floor so he can eat.
The pack leader must always exit and enter the den first. Each time you both go out or come in, you must be first. This will take some practice. You'll learn how to stretch your arm out to make him stay inside or outside the door.
Certain things have to be earned. You won't need to do this all the time, but when you give your Pom a treat or a new toy, he must obey you and "sit" when ordered, before receiving what you have for him.
Please note: whenever your Pom is acting up or not listening to you, a major component of this is incorrect interpretation of hierarchy. You must ensure you and all other people in the den follow all these steps AT ALL TIMES!
Dogs feel much more content and relaxed once they understand who their leader is. When this isn't clear, they can feel confused, stressed and uneasy.
Copyright Pomeranian.org. All Rights Reserved.
References and Further Reading:
[1] Denise Leo "The Pomeranian Handbook".
[2] Denise Leo "Training Your Pomeranian ".