Hello and thank you for visiting us at Pomeranian Headquarters.
I can be contacted at the following email address (protected from spammers) poms at poms dot cc. I know cc sounds strange but I use cc instead of com.
Pomeranian Headquarters on Facebook
Pomeranian headquarters can also be found on Facebook. We have a page as well as a group dedicated to the Pomeranian dog breed.
Visit our Page ( don't forget to LIKE our page please Pomeranian lovers ). Located at https://www.facebook.com/Pomeranianinformation/
The Pomeranian headquarters community has a Facebook group to share photos and chat about our favourite subject, our furry Pomeranians. This Pom dog group is located at https://www.facebook.com/groups/pomerasnians/.
Sorrry people, I know people the spelling is incorrect. This was an oops when I quickly started this group. But is works as we currently have over 12,000 members.
Pomeranians Australia
Is our group for Pomeranian lovers located in Australia. If you are located in Australia come along and join us.
We share photos, stories, helpful care advice for Pomeranian parents as well as organising Pomeranian meet-ups Australia wide.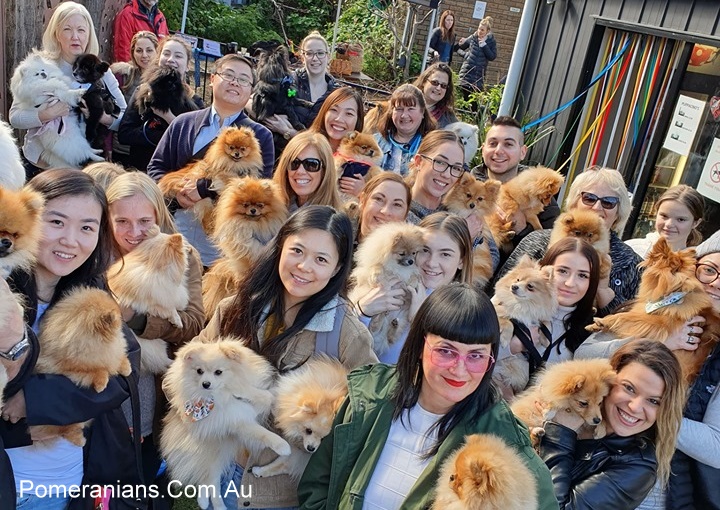 Our Pomeranian facebook group for Australian Pomeranian lovers is located at https://www.facebook.com/groups/pomeraniansaustralia/
Our Pomeranians Australia page is located at https://www.facebook.com/pomeranianaust.
Don't forget to get on over and LIKE our page too.
Pomeranian Headquarters on Pinterest
Connect at Pinterest at https://www.pinterest.com.au/denise2779/
Pomeranian HQ on Twitter
Find us on twitter at https://twitter.com/PomeranianHQ
Pomeranian Headquarters on Instragram
Find us on on Instragram at https://pomeraniansaustralia/
Pomeranian Newsletter
Lastly, do not forget to subscribe to our Pomeranian newsletter. The Pomeranian news is sent out on a regular basis and contains Pomeranian news, details of new information added to this website and helpful Pomeranian care tips and advice.
The Pomeranian Handbook
This book is the must have item for all caring Pomeranian parents and is now available in hardcopy and also a instant download eBook version.
Pomeranian Meet- Ups

If you would like to post a Pomeranian Meet-Up for Pom dog parents in your area, please make contact.
Pomeranian headquarters can help you with promoting your Pomeranian event.
These Pomeranian picnics are lots of fun for Pomeranains and their owners.
Looking forward to catching up with you all. Cheers Denise.
Copyright Pomeranian.org. All Rights Reserved.
Pomeranian Shopping