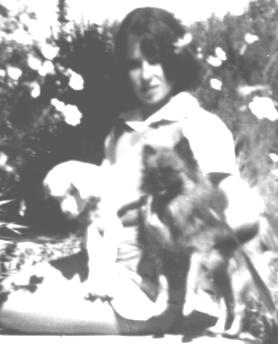 Hello, I'm Denise Leo. I reside in Australia and my involvement with the Pomeranian breed now spans a period of  50 years. The Dochlaggie story commenced when I was a young child, being very fortunate to have an Aunt who bred and exhibited Champion Pomeranians. A great joy was to be able to nurse a Champion Pomeranian on the way home from a show. I became extremely passionate about a dream of filling my life with Show Poms.
I commenced breeding and exhibiting Pomeranians under the Dochlaggie Prefix in 1975. The Dochlaggie Pomeranians are a unique blend of U.K. and U.S. bloodlines.

During the past 40 plus years, Dochlaggie can claim just shy of 100 Pom Champions and many Multi Best-in-Show Champion Pomeranians, Supreme Champions and Grand Champions. Success in the form of an All Breeds Best-in-Show win came early at Dochlaggie.
During 1978 our first Champion, homebred, owner-handled BISA Champion Dochlaggie Decisive won an All Breeds Best-in-Show at Championship Show level. Numerous Dochlaggie Winners and Champions have been exported to many parts of the World. Many of our Champions are Multi Champions, being titled in two countries and one, a stunning cream sable, N.Z. BISS, Australian & Singapore Champion Dochlaggie Deity is titled in 3 countries.
Dochlaggie's client list includes a long list of very high profile celebrities worldwide, who have chosen to share their life with a Dochlaggie Pomeranian.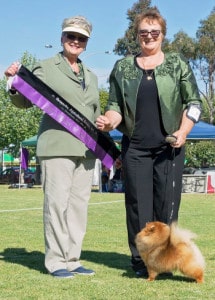 As well as the challenge of breeding quality orange Pomeranians, I also have a passion for the coloured Pomeranian. I have spent the last 20 years working to breed quality white, parti colour, cream sable and wolf sable Pomeranians.
If you have any questions regarding the Pomeranian, please contact me via one of my many Pomeranian websites or subscribe to my Pomeranian newsletter. Visit Denise & the Dochlaggie Pomeranians at Dochlaggie Pomeranians.