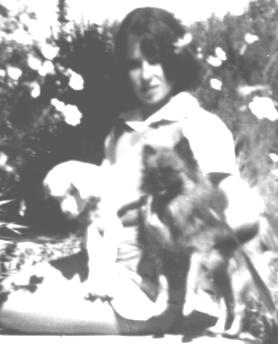 The Pomeranian Headquarters site is the longest established Pomeranian Authority website. The purpose of this website is to provide accurate, genuine and up to date Pomeranian dog information and facts.  

Pomeranian Breed authority, Denise Leo, of Dochlaggie fame,  has been breeding and exhibiting Best in Show winning Supreme, Grand Champion and Champions since 1975 and is the breeder/exhibitor of close to 100 Champion Poms.
Who best to educate you on all the ins and outs of ensuring your Pom dog has the best quality lifestyle when living in your home ?
Denise mixes expertise with the kind heart and soul of a true pet lover and hopes that you'll benefit greatly from her knowledge.
Pomeranian Headquarters Has The Answers To All Pomeranian Questions
Pomeranian Headquarters and our eBooks provides you with answers to everything related to one of the cutest breeds of dogs in the world and will ensure you can give your Pomeranian that 100% care he so richly deserves. 
Learn everything you need to know to provide care for your precious Pom dog (whether he's a show dog or a beloved pet). Your life together will start when you first think about buying this beautiful dog as a puppy, and continues on through his adolescence, into adulthood and then into his most senior years.
The rewards start the moment when you first bring your new puppy home. Owning a Pomeranian is a very rewarding experience. One that never gets old or boring. Yes, there's a lot of work involved in caring for any animal. You will soon learn about the extra responsibilities you need to take on.
Pom owners interested in breeding and exhibiting Pomeranians, will benefit from Denise's extensive knowledge of the  breed. Breed type, movement, colours, breeding, selecting a show dog and more are all explained in length.
If you have any questions regarding the Pomeranian, please contact me via one of my many Pomeranian websites. Subscribe to the Pomeranian newsletter for updates and to receive a FREE copy of our Pomeranian Puppy Care Booklet.
Do a quick Google search and visit Denise & the Dochlaggie Pomeranians.  Visit the Dochlaggie Facebook Page. Find us on Facebook
Copyright Pomeranian.Org. All Rights Reserved.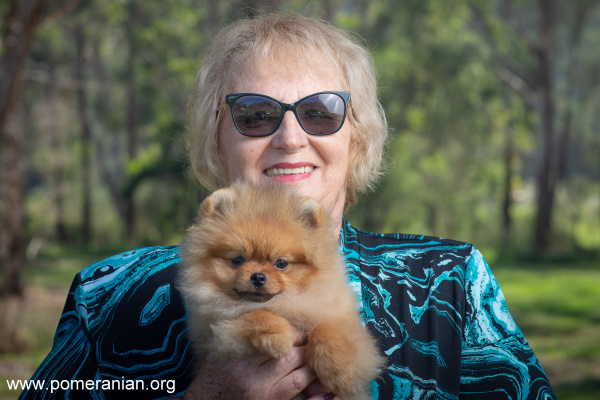 | | |
| --- | --- |
| The Author and a Pomeranian Show Dog. | Denise Leo showing a Pomeranian puppy at Sydney Royal |
| Denise Leo with show winning Pomeranian dogs at a dog show | The Author, Denise Leo with a Champion Pomeranian |
| Denise Leo with a Pomeranian Puppy | Denise Leo and winning Pomeranian |