Welcome to Pomeranian Headquarters, where you will learn honest Pomeranian care tips. This site features correct Pomeranian information and facts by a Pomeranian dog expert. Pomeranian Headquarters is the trusted Pomeranian blog.
The Pomeranian Authority website provides accurate information and facts about the Pomeranian dog.
The face behind this Pomeranian website is the acclaimed author of the bestselling book, "The Pomeranian Handbook," and champion Pomeranian breeder Denise Leo of Dochlaggie fame. Denise shares Pomeranian info related to one of the cutest breeds of dogs in the world.
Discover why this tiny dog with a big attitude is unique. Pomeranian dog personality traits and Pomeranian characteristics are explored in depth.
Whether you want to know teacup Pomeranian facts, Pomeranian puppy care information, Pomeranian history facts, or is a Pomeranian right for me? Pomeranian headquarters has all the accurate Pomeranian breed information.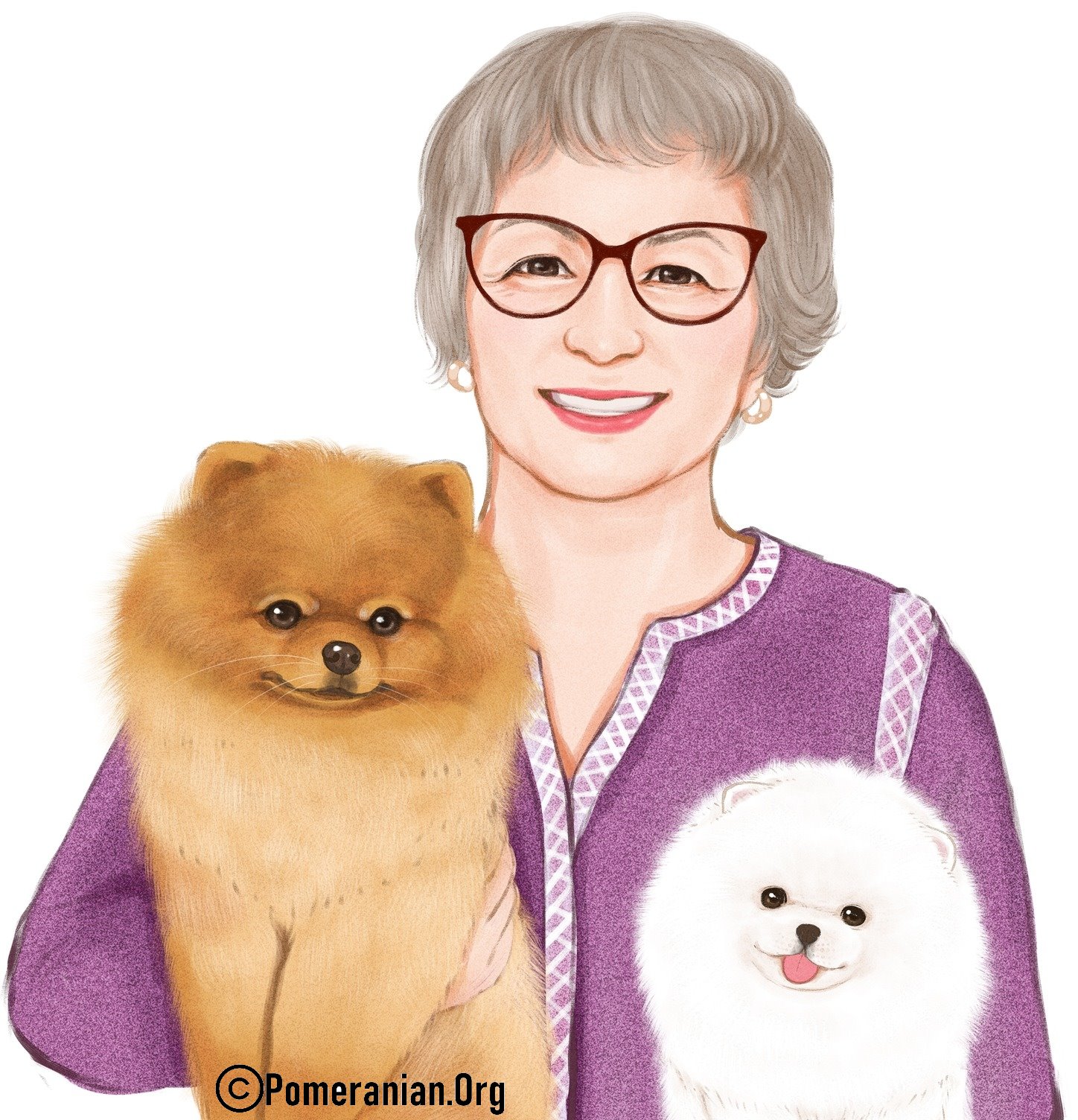 About us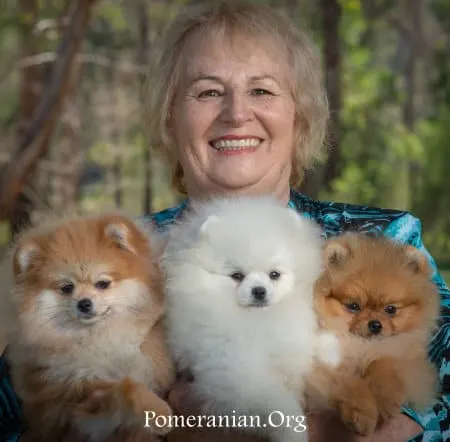 Hello! I'm Denise Leo, and I am thrilled to connect with you and share my passion for dogs. Over the last five decades, I've wholeheartedly committed to delivering top-notch Pomeranian care information in Australia. Now, it's my mission to share that wealth of knowledge and expertise with a global audience through this website!
Pomeranian headquarters is the Pom site, where I share Pomeranian facts all about Pomeranians gleaned over decades of hands-on experience breeding and exhibiting champion Pomeranians.
Feel free to follow our regular content updates, or if you prefer, join our mailing list to have information delivered directly to your inbox. Let's work together to ensure that dogs worldwide stay healthy and happy!
Pomeranian breed expert Denise Leo of Dochlaggie fame. Breeder and Exhibitor of Best in Show, winning Supreme, Grand Champion, and Champions since 1975.
Who best to educate you on all the ins and outs of ensuring your Pom has the best quality lifestyle?
About Denise
What we do
I'm a true Pomeranian professional with five decades of hands-on experience. I'll teach you fun and safe techniques for raising your Pom. These methods have transformed thousands of Pomeranian puppies into the happy, healthy, obedient family members their owners cherish daily.
Denise Leo, a renowned figure in the world of Pomeranians, has dedicated her life to the well-being and advancement of this beloved breed. Her Pomeranian Headquarters website serves as an invaluable resource for Pomeranian enthusiasts, offering a wealth of information, guidance, and expertise. With over 50 years of experience in raising and caring for Pomeranians, Denise Leo is not just an author and breeder but a true advocate for the breed.
One of the core functions of the Pomeranian Headquarters website is to educate. Denise Leo provides comprehensive information on various aspects of Pomeranian care, including grooming, health, training, and nutrition. Whether you're a novice Pomeranian owner or a seasoned enthusiast, her website is a treasure trove of knowledge that can help you provide the best care for your furry companion.
Moreover, the website hosts a newsletter for Pomeranian-related news and updates. From show results and breeding insights to stories of exceptional Pomeranians, it keeps the community well-informed and engaged. This serves not only to connect Pomeranian lovers but also to celebrate the breed's achievements and contributions.
The website also has a community Facebook forum, fostering a sense of belonging among Pomeranian enthusiasts. Here, individuals can share their experiences, ask questions, and seek advice from fellow Pomeranian lovers. This sense of community is invaluable, especially for those new to the breed, as it provides a support system and a platform for sharing experiences.
Lastly, Denise Leo's Pomeranian Headquarters website promotes responsible breeding and ownership. By sharing her extensive knowledge of Pomeranian breeding practices, health testing, and ethical considerations, she actively encourages a commitment to the breed's well-being.
Denise Leo's Pomeranian Headquarters website is a comprehensive, inclusive, and informative platform that educates and brings Pomeranian enthusiasts together, ultimately advancing the well-being of these delightful dogs.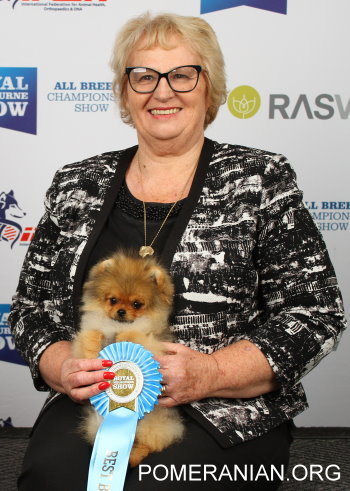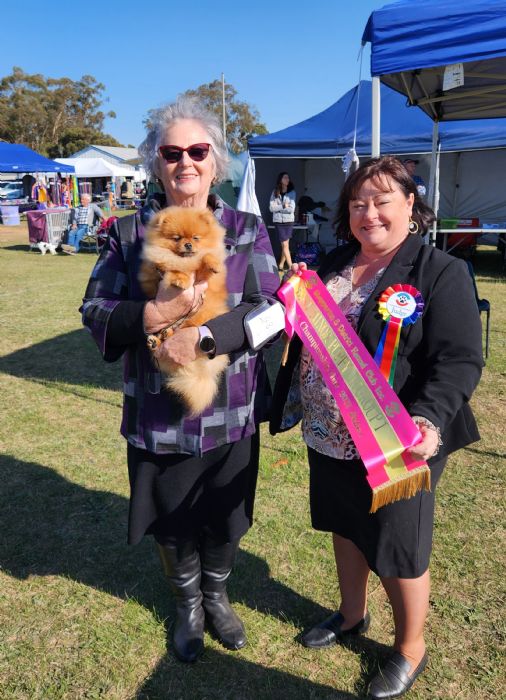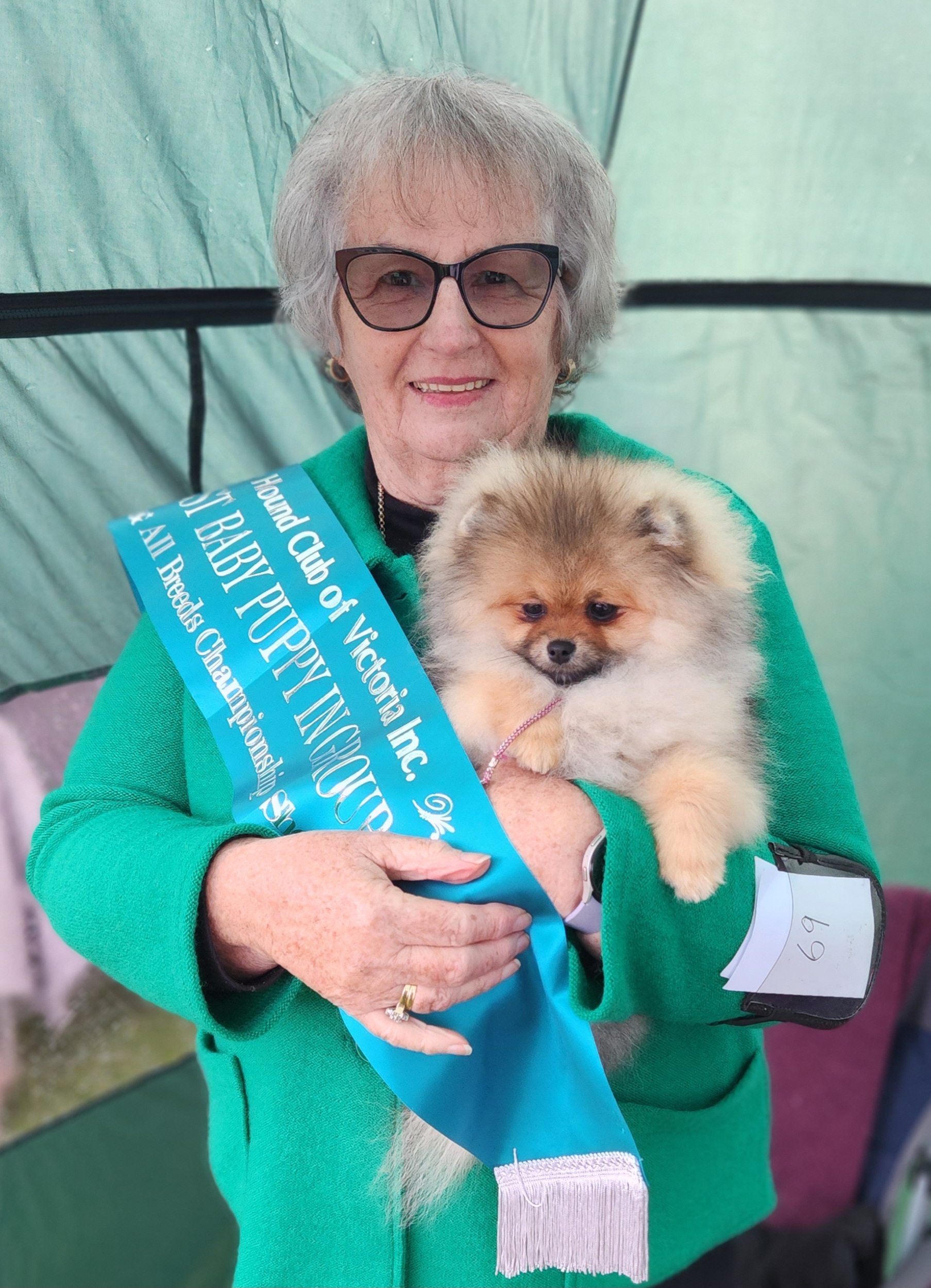 Pomeranians (and their owners) love us!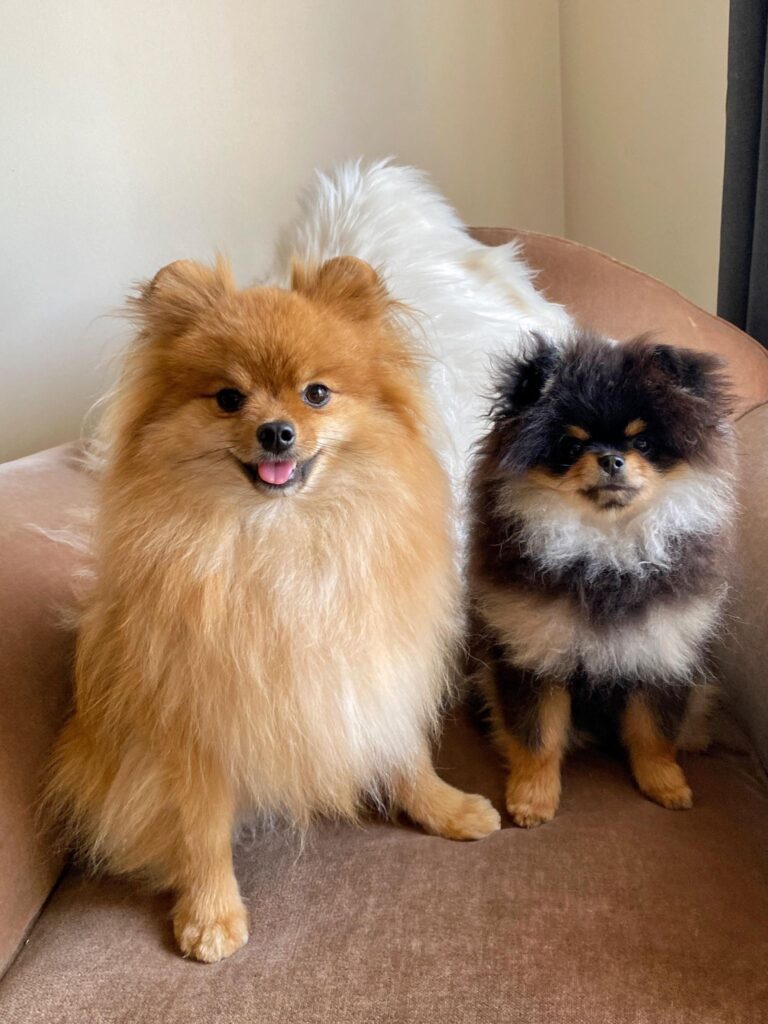 Louise J.
"The Pomeranian Headquarters website has proven to be an invaluable resource for me as proud owner of two lively Pomeranians, offering a wealth of expert guidance and tips. This resource compiled from Denise's years of experience in raising this special breed has made it a trusted go-to for all my Pomeranian related queries and needs."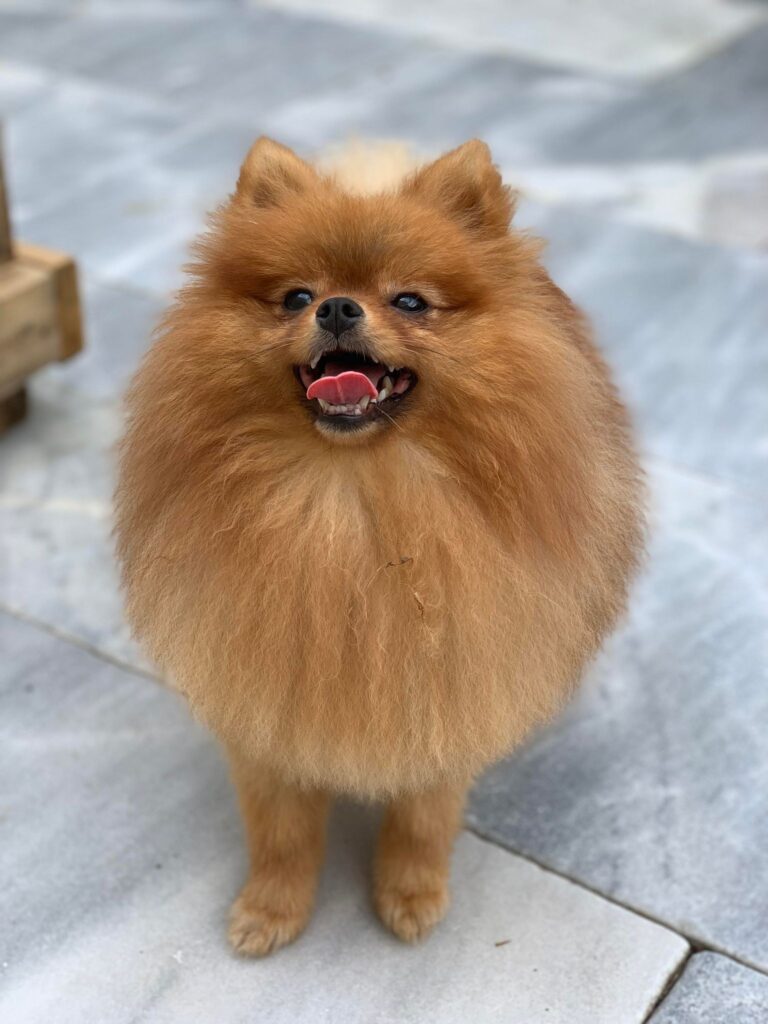 Peta F. – Carlos the Pomeranian
"I have used the Pomeranian Headquarters website to learn how best to love and care for Carlos. It's a wonderful, reliable resource full of information provided by experts."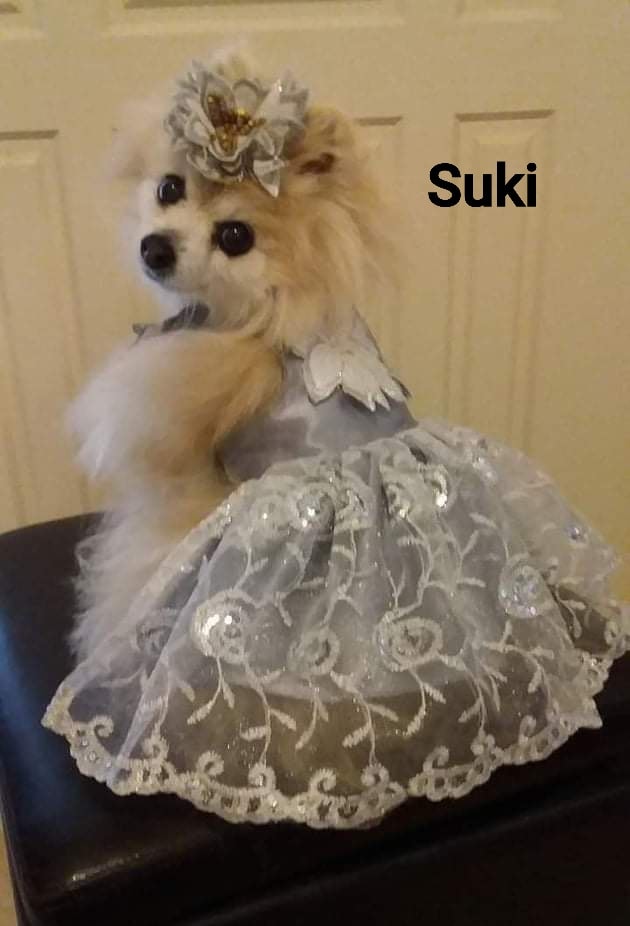 Carmel B.
"I have found a lot of information, made lots of friends, and agree it is a fabulous site. It's a great site for new parents of Pomeranians."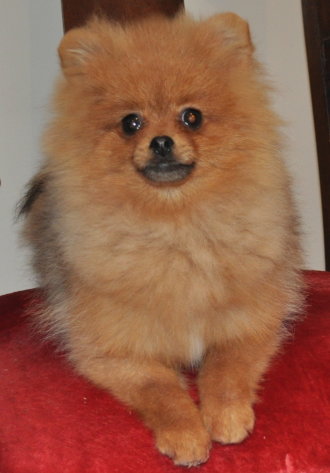 Adam S.
"Pomeranian Headquarters has been an invaluable resource for caring for my Pomeranian, Suzy. The website offers expert advice on grooming, health, and training tailored to this breed. Its supportive community has also allowed me to connect with fellow Pomeranian owners, providing a platform for sharing experiences and seeking guidance on raising a happy and healthy pup."
Our latest Products
Sale