The trusted Pomeranian blog for online Pomeranian information and facts. This site contains educational Pom dog material written by a Pomeranian expert dog breeder.
The purpose of this website is to provide accurate, genuine, and up-to-date Pomeranian dog information and facts.
The creator and face behind this website is Denise Leo, of Dochlaggie Pomeranians.
Pomeranian Headquarters was launched in the late 1990s to accommodate the huge and growing library of Pomeranian educational material I had amassed as a Pomeranian Breeder since 1975.
Pomeranians are my passion and I have shared my life with these darling little dogs for many decades. As a Pomeranian expert, I am dismayed at the quality and misinformation found about my beloved breed on the internet.
In addition to decades of practical experience breeding Best in Show Champion Pomeranians, Denise additionally holds a Certificate IV in Agriculture and a Diploma in Farm Management.
The health, feeding and breeding sections have been written in consultation with our resident Veterinarian. To ensure the health and well-being of Pomeranians, an expert in veterinary medicine has been appointed to consult on these topics.
With the help of our resident veterinarian, I have created the health, feeding and breeding sections that will answer all your questions about how to take care for Pomeranians.
The breeding information has been carefully presented with input from experts in both animal husbandry and veterinary medicine so you can be sure it's accurate.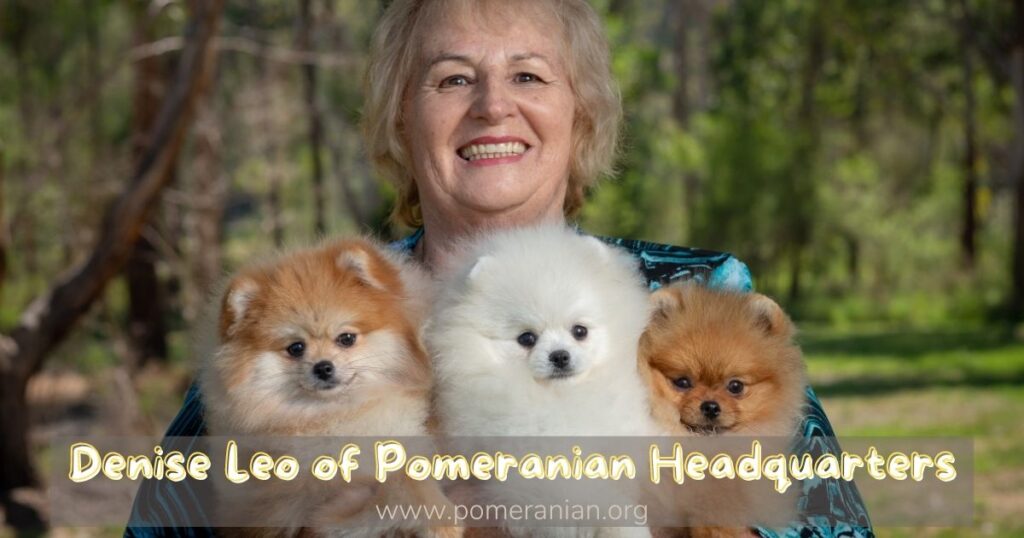 Far too many websites are now full of what is called "spun content" or written by people with no knowledge of the Pomeranian breed.
Most of these types of websites are owned by people who do not own a Pomeranian and have probably never laid their hands on a Pomeranian.
If you look closely at these sites, the names of the site owners are rarely provided. Photos of the site owner with a Pomeranian are never provided and, in a lot of cases, English is clearly not the site owner's first language.

Providing genuine and accurate Pomeranian information and facts is the objective of the Pomeranian Headquarters site.
This amazing site's purpose is to always provide legitimate and correct Pomeranian facts and to assist Pomeranian owners to care for their Pom dogs in the best possible way.
Your Pomeranian should be a welcomed, much-loved member of the family. He'll love you and your family unconditionally.
Sometimes it can be hard to know everything necessary to ensure your beloved Pomeranian is properly cared for. That's where I come in.
I can answer ALL your questions about Pomeranian puppies and I'll even answer some questions you don't even know to ask, especially if this amazing Pomeranian world is new to you.
Pomeranian lovers and owners need to carefully check the qualifications of people giving out Pomeranian care advice. The health of your dog depends on the correct information being received.
Pomeranian Facts not Fiction
You will find plenty of solid advice covering every imaginable topic relating to Pomeranians.
I'll also send you regular emails with information you may not even have thought about. You'll learn exactly what you need to know as a proud pom owner.
Avoid the common pitfalls when purchasing your Pom dog such as: how to select a breeder and how to avoid being scammed when trying to buy that cute puppy.
Fast and effective solutions to common Pomeranian problems. What steps you can take to make sure your Pomeranian lives a long, healthy life. Learn how best to cater to his needs at different stages in his life.
I'm a genuine Pomeranian lover with over 40 years of experience in the Pomeranian breed.
My top priority is to make sure you get honest Pomeranian care tips about how to successfully look after your Pomeranian. My website is open 24/7 for you to refer to whenever you want.
Facts about Pomeranians, Pomeranian puppy care, Pomeranian health issues, Pomeranian training, and Pomeranian grooming are explained in detail. Find the best Pomeranian breeders.
Enjoy your visit to the Pom site, Pomeranian headquarters located at www.pomeranian.org since 1999.
Meet the Pomeranian Headquarters Team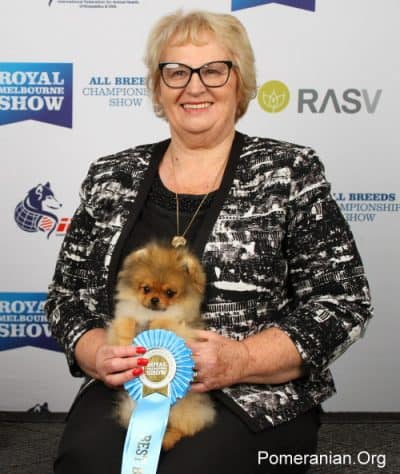 Denise Leo is a Pomeranian Dog Expert
This website is owned and the material on this website is provided by published author and Pomeranian breed authority, Denise Leo, of Dochlaggie fame.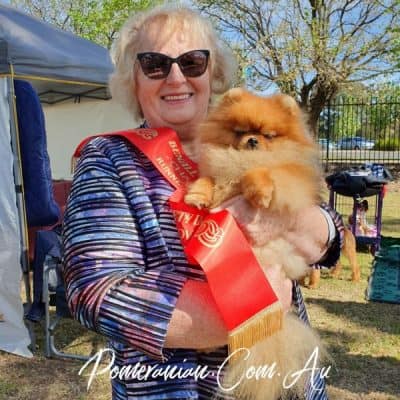 Denise has been breeding and exhibiting Best in Show winning Supreme, Grand Champion, and Champions since 1975. Denise is a Champion Pomeranian breeder and exhibitor of close to 100 Champion Poms. Champion Pomeranian puppies Melbourne, Australia.

Who best to educate you on all the ins and outs of ensuring your Pom dog has the best quality lifestyle when living in your home?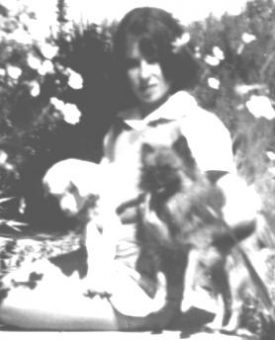 Denise mixes expertise with the kind heart and soul of a true pet lover and hopes that you'll benefit greatly from her knowledge.
Dr. Muqeet Mushtaq
DVM, University of Animal and Veterinary Sciences, 2019
MSc. (Hons.) (Animal Breeding & Genetics), University of Agriculture Faisalabad, 2021.
Veterinarian, online pet consultant, writer, editor, animal genetic scientist, and pet expert Dr. Muqeet Mushtaq has spent more than 7 years following his passion for animals. He is a regular contributor to numerous pet and veterinary industry books, magazines, and websites.
Dr. Muqeet has an extensive background in treating and writing about pets (especially dogs and cats). He is passionate about caring and loving speechless creatures. He can give his expertise on all pet topics, including veterinary and health topics, general care, nutrition, grooming, behavior, training, rescue and animal welfare, lifestyle, breeding and showing (cats as well as dogs), dog sports, and activities, and the human-animal bond.
Highlights:
More than 7 years in the veterinary industry
Nearly 5 years in the pet/animal publishing industry
Licensed Veterinarian
Practicing animal veterinarian at Vet Tips, Pakpattan.
Experience
Prior to starting a career in pet/animal writing, editing and publishing, Dr. Muqeet spent 3 years working in veterinary hospitals where he assisted veterinarians as they treated dogs, cats, rabbits, pocket pets, reptiles, birds, and one memorable zoo cub. Throughout his editing career, Dr. Muqeet contributes his writing, editing, and consulting services for many renowned websites.
Dr. Muqeet is instrumental in contributing to several new pet magazines, and he is very keen to assist homeless animals and the people who care for them.
Today, Dr. Muqeet continues writing, editing, and consulting pets/animals for multiple renowned platforms.
CERTIFICATIONS and training
One week of training on Phenotypic Characterization of Livestock Breeds of Pakistan organized by National Center for Livestock Breeding, Genetics and Genomics (NCLBG&G), PMAS-Arid Agriculture University Rawalpindi from June 21 to June 25, 2021.
Certificate of Achievement on Rabies Educator Certificate on October 13, 2017, by Global Alliance for Rabies Control.
Participation in a one-day Hands-on Training Workshop on Genomic DNA extraction and PCR use in Molecular Diagnostics on February 27, 2018, at CVAS, Jhang support by German Partnership Program for Excellence in Biological Sciences.
Participation in Hands-on Training Workshop on Parasitic Management and Health Care in Companion Animals on March 29, 2018
Many more.
PUBLICATIONS
Article on Camel management & reproduction in AVN Journal November 2018.
Research paper on "Genomic Characterization of Insulin-Like Growth Factor Binding Protein In Cattle."
Pomeranian Headquarters Has The Answers To All Pomeranian Questions
Pomeranian Headquarters and our Pomeranian books and videos provide you with answers to everything related to one of the cutest breeds of dogs in the world and will ensure you can give your Pomeranian that 100% care he so richly deserves.
Learn everything you need to know to provide care for your precious Pom dog (whether he's a show dog or a beloved pet). Your life together will start when you first think about buying this beautiful dog as a puppy, and continue on through his adolescence, into adulthood, and then into his most senior years.
The rewards start the moment when you first bring your new puppy home. Owning a Pomeranian is a very rewarding experience. One that never gets old or boring. Yes, there's a lot of work involved in caring for any animal. You will soon learn about the extra responsibilities you need to take on.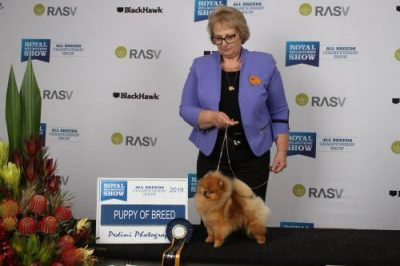 Pom owners interested in breeding and exhibiting Pomeranians will benefit from Denise's extensive knowledge of the breed. Pomeranian Breed type, movement, Pomeranian colors, breeding, selecting a show dog, and more are all explained in length.
If you have any questions regarding the Pomeranian, please contact me via one of my many Pomeranian websites.
Become a FREE Member of Pomeranian Headquarters
Receive the Pomeranian newsletter for Pomeranian dog news and site updates and access to a FREE copy of our Pomeranian Puppy Care Booklet and other Pomeranian educational material available in the member's section.
Find Denise and the Dochlaggie Pomeranians on Facebook and on the Web
Do a quick Google search and visit Denise & the Dochlaggie Pomeranians. Visit the Dochlaggie Facebook Page. Find us on Facebook.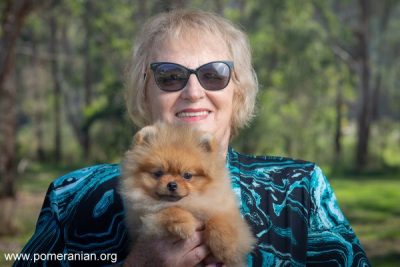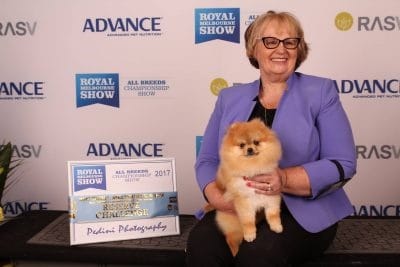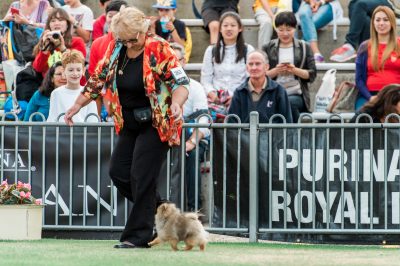 Copyright Pomeranian.Org. All Rights Reserved.
References and Further Reading:
[1] Denise Leo "The Pomeranian Handbook".
For more Pomeranian Information Check Out My Book: