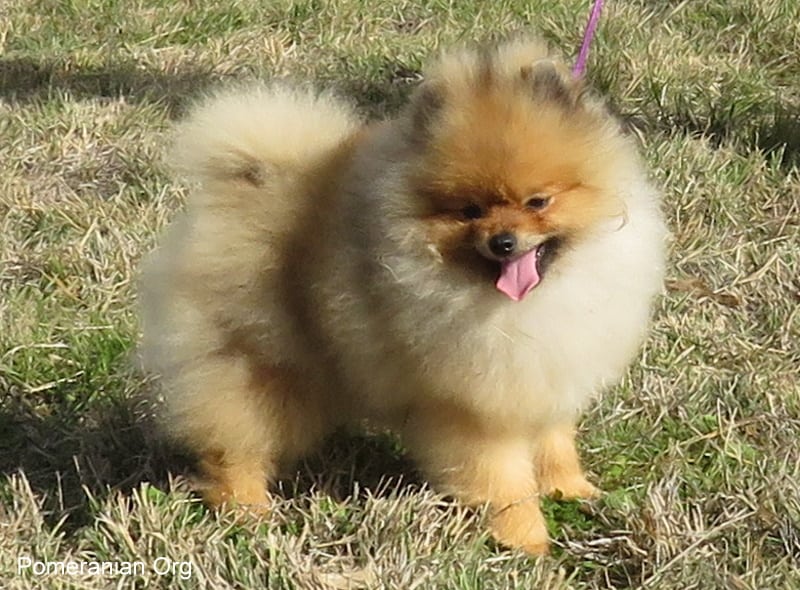 The Small Step Kennel. Home of healthy, happy and high quality Pomeranian & Klein Spitz.
I'm Tsvetana Mileva, owner of Pomeranians and Klein Spitz kennel The Small Step – madly in love and devoted to my four-legged friends.
We offer Klein Spitz and Pomeranian in the following colors: cream, cream sable, orange, orange sable, black and tan, black .
Our kennel is registered in BRFK and FCI in 2010.
We are members of Club German Spitz – Bulgaria. Located in Bulgaria.
In our breeding program, the main purpose is creating healthy, beautiful dogs, relevant to all the standard for this breed.
All of our dogs go to their new families dewormed , with EU passports, all vaccines, pedigree, microchipped and a contract, determining the relevant class of the dog and the minimum age of 10 weeks.
How to Contact AKC Pomeranian Breeders and Find Pomeranian Puppies for Sale:
Please make contact with your chosen Pomeranian breeder by emailing the Pom breeder direct, phoning or via their website.
Directly under the Contact Information heading are the desired contact methods.
Do not use the send message to listing owner form, as this will only send a message to the site admin, unless the AKC Pomeranian breeder has claimed their listing.
Thanks for understanding and good luck finding the Pomeranian puppy of your dreams.
Disclaimer:
While the Pomeranian Breeders Directory makes every effort to only list registered Pomeranian Breeders, please note that a display of classified advertising, Breeders listings, Champion Pomeranian puppies for Sale, available Pomeranian puppies, champion Pomeranian for sale & Pomeranian Stud Dogs Available or other advertising on The Pomeranian Breeders Directory does not imply an endorsement or recommendation by The Pomeranian Breeders Directory, this website or the website owner.
The Pomeranian Puppy Breeders Directory does not support backyard breeders, puppy millers, puppy farms or puppy factories. If you find any of these type of Pom breeders listed in the Pomeranian Breeders Directory please notify us immediately.
Pomeranian Breeder List:
Only the best Pomeranian breeders are listed here. Find Pomeranian Puppies for sale near you. Akc registered Pomeranian puppies. The cutest Pomeranian puppies are bred by AKC preservation breeders. Champion Pomeranian for sale. AKC Pomeranian puppies for sale. Pomeranian breeders AKC. Purebred Pomeranian puppies for sale. Pomeranian puppy for adoption.
The Pomeranian Directory will help you find Pomeranian puppies for sale from reputable Champion Pomeranian breeders. The best Pomeranian breeders and top Pomeranian breeders are in this Directory. California Pomeranian breeders. Quality Pomeranian breeders. Canadian Pomeranian breeders. Russian Pomeranian breeders. Pomeranian puppies Ohio. Pomeranian breeders Ohio. Pomeranian Michigan. Pomeranian breeders Indiana. Pomeranian puppies for sale in mi. Pomeranian breeders Florida.
Pomeranian Breed Clubs & Pomeranian Dog Rescue
Locate Pomeranian small breed rescue. Pomeranian small breed rescue. Pomeranian for adoption. Pomeranians puppies for adoption. Pomeranian rescue groups.
Reputable, registered AKC Pomeranian breeders will want to ask you questions and also will have a sales contract. Thus ensuring the quality of the Pomeranian puppy's new home.
Copyright Pomeranian.Org. All Rights Reserved.