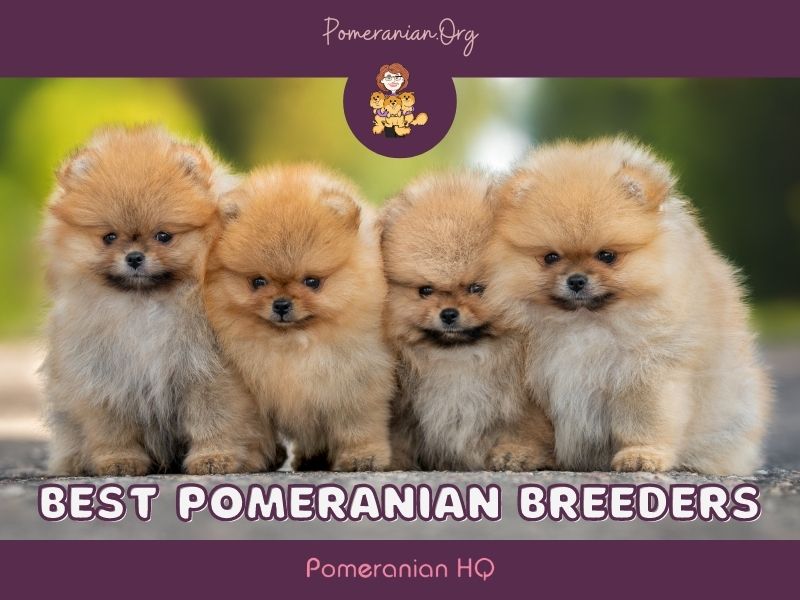 Best Pomeranian Breeders List:
Ready to take home a new puppy Pomeranian? We all know that the cutest, fluffiest, and smallest Pom puppies are bred by preservation, reputable Pomeranian breeders.
The reputable, legit Pomeranian breeders listed in the Pomeranian directory have been selected for their commitment to preserving this adorable dog's quality, health, and traits. I either know of these breeders, have met them personally, or have seen them exhibiting at major international dog shows like Crufts, the World Dog Show, or at the American Pomeranian Club Nationals.
It is hard to find a purebred Pomeranian puppy for sale. With the number of backyard breeders and puppy mills in existence, you may face some challenges when it comes time to purchase your new pup.
The Pomeranian Directory will help you find Pomeranian puppies for sale from reputable Pomeranian dog breeders. Are you looking for teacup Pomeranian breeders and Pomeranian puppies for sale in the USA? Only the best Pomeranian breeders and American Kennel Club Pomeranian breeders are in this Directory.
The Directory is organized into sections for each country, so keep scrolling to find reputable breeders with high breeding standards who are breeding quality Pomeranians from champion bloodlines and breed cute Pomeranian pups.
Colorado, USA. Best Pomeranian Breeders USA
Northmoor Pomeranians are located
At Northmoor Poms, we've been raising healthy and happy Pomeranians since 1997. We've chosen to remain a small hobby kennel, so our dogs can live in our home and be obscenely doted upon.
Each Northmoor Poms dog has been carefully selected to ensure good health above all. All of our breeding and show dogs have been health tested including OFA (Orthopedic Foundation for Animals) certified for their knees and hearts, also CERF (Canine Eye Registration Foundation) certified for their eyes.
These tests help us ensure we are breeding the healthiest dogs we can. Additionally, we have begun to voluntarily DNA test our boys.
Voluntary DNA testing for our girls will begin as time and money permits. AKC does not require dogs to be DNA certified except in a case where the stud dog is used for more than 3 litters in a year or 7 litters in a lifetime.
However, we feel this is yet another level of safety for our fur kids. Should they become lost or stolen we will have DNA proof that the dog does indeed belong to us.
Although conformation showing is our primary focus at the moment, Northmoor Poms also excel at agility, therapy work, and obedience.
If we have nothing available, we are happy to refer to other breeders that we trust or simply answer any questions regarding the breed.
How to Contact Pomeranian breeders USA, AKC Pomeranian Breeders and Find Pomeranian Puppies for Sale from reputable Pomeranian breeders:
Please make contact with your chosen Pomeranian breeder by emailing the Pom breeder direct, phoning or via their website.
Directly under the Contact Information heading are the desired contact methods.
Do not use the send message to listing owner form, as this will only send a message to the site admin, unless the AKC Pomeranian breeder has claimed their listing.
Thanks for understanding and good luck finding the Pomeranian puppy of your dreams.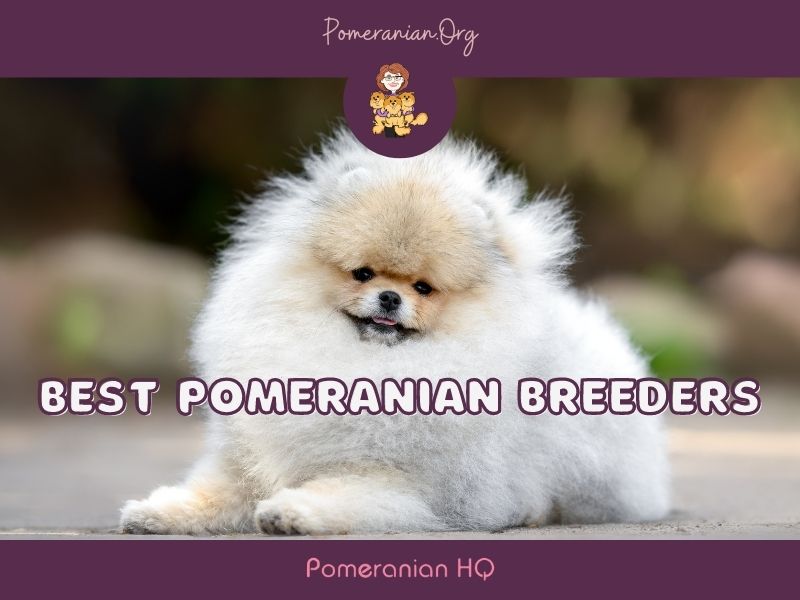 Only the best Pomeranian breeders are listed here. Find upcoming litters and Pomeranian puppies for sale near you. Pomeranian kennels with Akc-registered Pomeranian puppies.
The cutest Pomeranian puppies are bred by AKC preservation breeders. Champion Pomeranian for sale. AKC Pomeranian puppies for sale. Pomeranian breeders AKC. Purebred Pomeranian puppies for sale. Pomeranian puppy for adoption.
The dog breed Pomeranian Puppy Breeders Directory does not support backyard breeders, irresponsible breeders, puppy mills, puppy farms, or puppy factories. If you find any of these types of Pom breeders listed in the Pomeranian Breeders Directory please notify us immediately.
The Pomeranian Directory lists Pomeranian dog breeders:
Pomeranian puppies for sale in Florida
Pomeranian breeders Florida.
Teacup pomeranian breeders
Pomeranian breeders in Florida.
Pomeranian puppies Oregon.
Pomeranian for sale Los Angeles.
Pomeranian puppies for sale MN.
Pomeranian for sale mn.
Pomeranian breeders mn.
Pomeranian rescue Florida.
Pomeranian puppies for sale in Texas.
About Pomeranian Dog Breeders
Reputable, preservation AKC Pomeranian breeders will want to ask you questions and also will have a sales contract. Thus ensuring the quality of the Pomeranian puppy's new home.
AKC Pomeranian breeders usually offer lifetime support, and provide health records about known breed health issues, the litter's parents are often temperament tested, puppies have AKC registration papers, and are available to answer questions if you require more information.
Be prepared to go on a waiting list for your new puppy. Your new family member is not something that should be purchased on a whim.
Breeders are more than just vending machines, and Pom puppies should never be available to add to your shopping cart.
A reputable Pomeranian breeder will spend years researching pedigrees; they plan breeding sessions with careful consideration for both dogs (health testing) as well as potential litters.
Pomeranian Breed Clubs & Pomeranian Dog Rescue
Locate Pomeranian small breed rescue as these little dogs make wonderful family companions. Pomeranian small breed rescue. Pomeranian for adoption. Pomeranian puppies for adoption. Pomeranian rescue groups.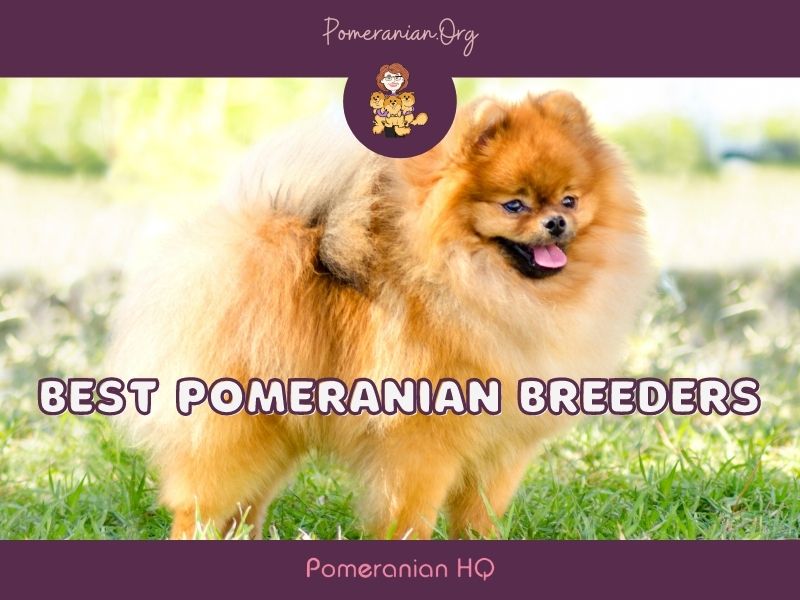 Disclaimer:
While the Pomeranian Breeders Directory makes every effort to only list registered Pomeranian Breeders, please note that a display of classified advertising, Breeders listings, Champion Pomeranian puppies for Sale, available Pomeranian puppies, champion Pomeranian for sale & Pomeranian Stud Dogs Available or other advertising on The Pomeranian Breeders Directory does not imply an endorsement or recommendation by The Pomeranian Breeders Directory, this website or the website owner. Copyright Pomeranian.Org. All Rights Reserved.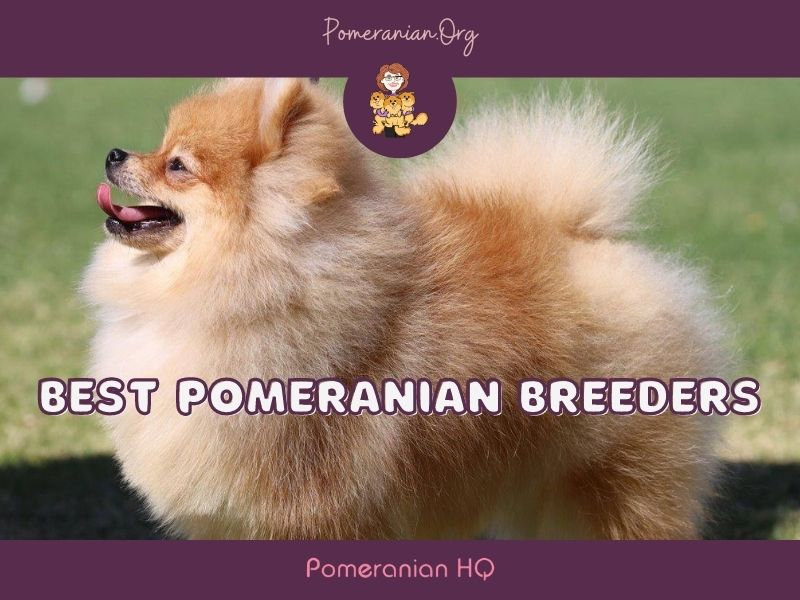 Best Pomeranian Breeders Conclusion
There are many Pomeranian breeders all over the world. But not every breeder is reputable. So when you're looking for a legit Pomeranian breeder, there are some things to consider before purchasing your new best friend.
If you have any questions about what makes a good Pomeranian Breeder or how to locate the suitable one for you and your family, feel free to reach out with our contact form on this page. I will be happy to answer anything I can.