Are You Looking to Find Pomeranian Puppies for Sale?
Are you looking for breeder's Pomeranian puppies ? A popular search is for Pomeranian breeders near me or teacup Pomeranian breeders near me. The Pomeranian Breeder Directory will help you find AKC Pomeranian breeders, local Pomeranian breeders, the best Pomeranian breeders USA and the top Pomeranian breeders.
How to Get a Boo Dog?
To buy a teddy bear Pomeranian, you need to find the best Pomeranian breeders. Somebody who's willing to answer questions and is passionate about his dogs. As a owner, you need to be able to build a relationship with the breeder, not just buy a dog.

Good breeders can tell you about any health issues the puppy may have, what his temperament is like, what pup's parents and grand parents look like and much more.
This Pomeranian breeder will also become a friend and mentor to help you through the ownership transition period and down the track if you have questions of any type. You'll discover that you belong to a large extended family of owners of puppies and you can also learn how your puppy's litter mates and other doggie relatives are going in their new lives.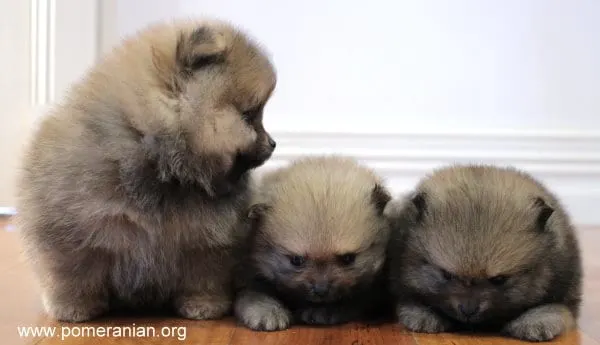 Questions to Ask to Help Determine Good Pomeranian Breeders and the Best Pomeranian Breeder:
Can I visit the puppies in person?
Good Pomeranian breeders may stipulate that you do this so they can see how well you react to the dogs and answer questions you may have. Unless he has a sick dog, there's NO legitimate reason to say "no" to a visit. If they so "no" and don't offer any excuse, hang the phone up and then ring the next breeder on the list you have made.
Is the Pom breeder a Pomeranian specialist?
Being involved in more than one breed is certainly challenging so breeders who are truly serious about what they're doing will focus on the dog breed they are the most enthusiastic about.
Are there always puppies available for purchase?
If the answer is "yes," the puppy you consider buying won't have received enough care and love from the breeder. The puppy needs to live in a home, not in a garage or kennel. On the other hand, a breeder may have been doing this successfully for many years, and may have sufficient facilities and extra help from other experienced people.
Are all the dogs registered with the kennel club?
If the answer is no, you can hang the phone up immediately. Good Pomeranian breeders always ensure all dogs are registered.
If they claim that Pomeranians have zero health worries, the breeder is obviously the wrong man for the job. If you're told there have been a few medical issues, let him keep talking. No dog line is 100% free from all possible health risks .
Are you and your dogs involved in conformation shows, agility trials or obedience trials?
Are the pup's parents titled? If they do participate at shows, that signifies a huge commitment to Pomeranians. Titles additionally signify the commitment and that the dogs are high quality.
Ask to see the dog's pedigree, or the parent's pedigrees which should be available upon request.
If you can't view pedigrees, the breeder isn't reputable.
Documents which should be provided by the breeder:
Health declaration, medical history, veterinary signed vaccination record, registration certificates and microchip paperwork.
You'll also get a contract, a warranty and written information about how to care for your new puppy.
It's impossible for a breeder to guarantee everything related to a puppy. However, you should get a health warranty covering the first few weeks and, if the dog has a hereditary disease, a partial refund may apply.
Your contract must have a section outlining the process if you can't keep your puppy, for whatever reason.
Reputable Pomeranian breeders will say that the puppy is returned to them so he's not ending up in a dog shelter or handballed from owner to owner. If your puppy is an adult before you decide to send him back, a breeder won't generally give you any refund as adult dogs are harder to place in good homes.
Are there any particular breeding requirements?
Dog breeders may place dogs in households at reduced prices on contracts known as breeder terms. The breeder might ask you to breed your dog when ready and offers a free stud for a litter or a share of the litter. You shouldn't feel forced to breed and may want to neuter or spay your dog.
Does the breeder stipulate that you must neuter or spay the dog?
This has nothing to do with competition. The reason is that they're concerned about the "big picture" in terms of the breed and your puppy in particular. The puppy you buy will usually be ideal as a companion instead of being a good breeder or good at shows.
Top Pomeranian breeders also worry about an unknown breeder trying to breed and making some bad mistakes because it requires a lot of extra knowledge before you can even begin. Instead of de-sexing the dog, you may choose to have a limited kennel club registration. If you breed your dog, her puppies won't be permitted to register.
When can I take my new puppy with me and go home?
The answer to this question will tell you whether the breeder is good or bad in one clear-cut question. Pom breeders who are only in it for the money will be more than happy to sell the puppy immediately so they don't need to spend more on him. There won't be any thought put into the puppy's age or health. No reputable Pomeranian breeder would allow you to take the puppy home prior to him being eight weeks old.
A good Pomeranian breeder will give you a fair price that's not too high or low. Costs will vary depending on location and other possible factors.
Are There Any Previous Puppy Buyers I Can Chat To?
Quality Pomeranian breeders always keep in regular contact with prior buyers so if the breeder has no details, don't buy from them! Good Pomeranian dog breeders are very proud of the puppies they sell and they know that same pride is shared with the new owners. The Pomeranian puppy breeder may ask if he can arrange for previous buyers to make contact with you but this is simply a privacy issue.
But end the discussion if no information is forthcoming. While you're asking specific questions of the breeder, you'll soon realise that he's assessing you as a potential new owner too. If he's not doing this, it can be an indication that he's not genuine. If his interest mainly involves how fast he can get your money and offload the puppy, that's time to look for a better breeder.
The Best Pomeranian Breeders are keen to find the best homes for puppies. To help the breeder decide if you're a good fit, he'll ask you numerous questions such as:
Have you had prior experience caring for dogs and other pets and, more specifically, toy dogs?
What is your home like? Do you have a family? Will the puppy be kept inside or outside?
Can you afford to care for a new puppy? He'll outline costs such as food, exercise, grooming, training, health care and general safety concerns.
He may ask you to de-sex your dog.
He may request that you wait a couple of months until the next litter is ready. This will help weed out the impulse buyers.
Looking For a Pomeranian Puppy?
To find good Pomeranian Dog Breeders go to the Pomeranian Breeders Directory to locate Champion Pomeranian breeders, Pomeranian show breeders, Pomeranian breeders Europe, Pomeranian breeders UK, Pomeranian breeders Australia, Pomeranian breeders in Canada, Pomeranian breeders in New York, Pomeranian breeders ny.
For those interested in Pomeranian colors, uncover the best Pomeranian color breeders. Wolf sable Pomeranian breeders, parti Pomeranian breeders, white Pomeranian breeders.
How to find Houston Pomeranian breeders, California Pomeranian breeders, Pomeranian breeders Florida, Pomeranian breeders in Texas, Pomeranian breeders WI, Pomeranian breeders WA.
Discover best Pomeranian breeders Vic, where to find Pomeranian breeders in Victoria, quality Pomeranian breeders Melbourne.
How to locate reputable Pomeranian breeders Sydney, good Pomeranian breeders NSW, top Pomeranian breeders Perth, Pomeranian breeders Pennsylvania, Pomeranian breeders in North Carolina and find reputable Russian Pomeranian breeders.
Looking for Pomeranian puppy breeders go to The Pomeranian Breeders Directory.
Copyright Pomeranian.Org. All Rights Reserved.
References and Further Reading:
[1] Official Standard of the Pomeranian (AKC). American Kennel Club, 2011.
[2] Official English Kennel Club Pomeranian Breed Standard , 2017.
[4] Denise Leo, The Pomeranian Handbook.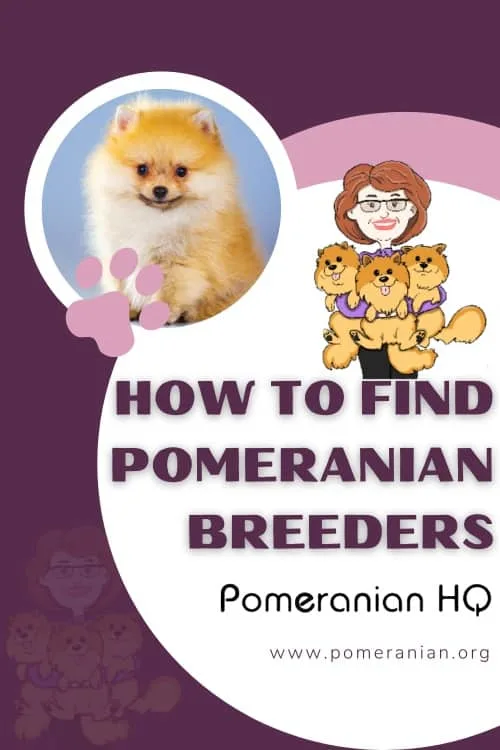 Learn All About Pomeranian Care in THE POMERANIAN HANDBOOK