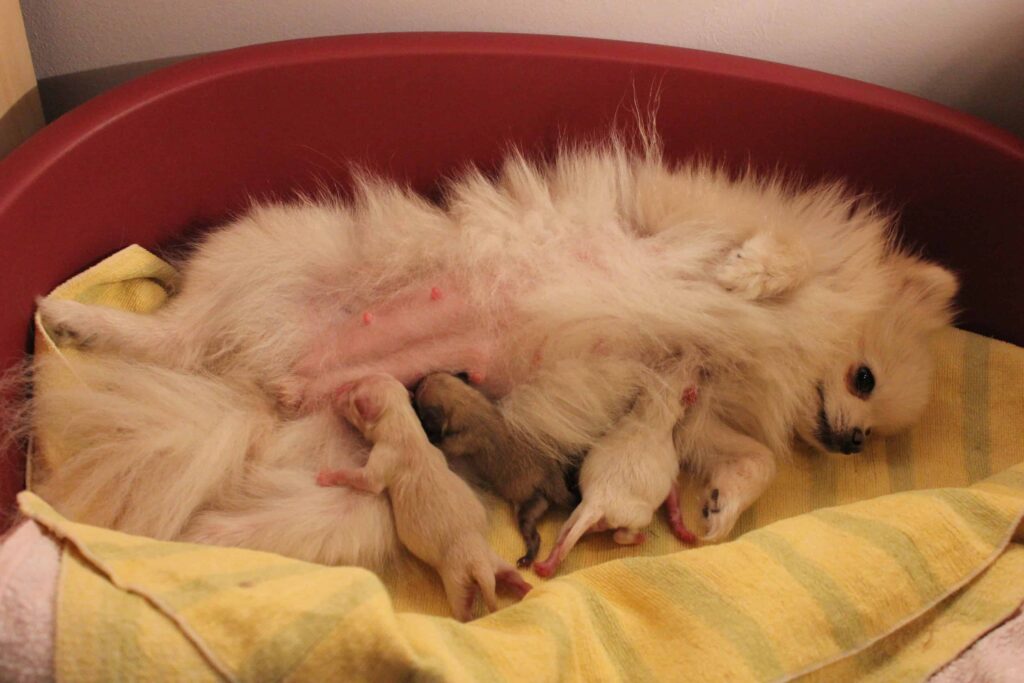 Also known as "puerperal tetany" or "milk fever," eclampsia is an acute, potentially life-threatening disease that commonly hits lactating canines. Some dogs can't supply enough calcium to meet the increased needs. When calcium goes into the milk, her body quickly gets drained.
The risk is equally high for nursing and pregnant dogs. This disease usually happens during the 1st – 3rd week from the day of birth but it may also happen when the dam is pregnant. Pomeranians and other toy breeds have the greatest risk of contracting this disease. Puppies aren't affected because the dam's milk seems normal in this time period.
Sorry the complete article is only available to our Premium members. Please join us now.
Copyright . Pomeranian.org. All Rights Reserved.