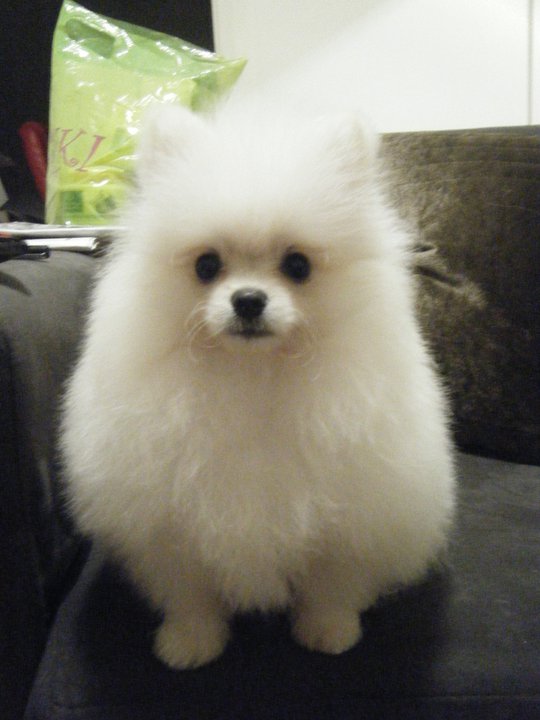 Tracheal collapse is a serious problem which can be encountered in small breed dogs . This is where the cartilage rings around the trachea (windpipe) are weakened and collapse inwards, obstructing the windpipe and making the dog cough. There's no single recognised cause but it's believed many factors contribute to this problem. The trachea is a circular tube that's rigid and goes from the throat to the chest. If it does collapse, it's from top to bottom, not side-to-side. The chest part is usually the collapsed area but any part of the tube can collapse and cause problems. The most likely cause is the abnormal synthesis of parts of the cartilage that are found in the trachea. This is a structural part of his trachea. It's a disease and unpleasant coughing spasms are the result because the trachea flattens out and blocks the air flow to and from the dog's lungs.
Other possible causes include:
• Congenital defects.
• Tumours that externally compress the trachea.
• Trauma.
• Chronic airway disease. There are a number of other medical problems that can cause your dog to cough, which contributes to the collapsing trachea. They include
Sorry the complete article is only available to our Premium members. Please join us now. It's common for the pet to be given pain relief, which is usually mild to moderate. You must ensure your pet remains calm and much less active than usual until the stitches are taken out. Avoid allowing him to scratch or rub the site which has to be cleaned daily until it finally heals. Check for signs of swelling or redness. With a temporary procedure, your pet won't have the tube still in place but he'll have the opening that, in time, will heal over. He'll be able to breathe properly again. If he has bad coughing bouts or trouble breathing, contact the vet urgently.
How long will your dog remain in hospital after the procedure?
Your pet will stay for about 2-3 days but this can vary according to how well the procedure went. He obviously won't be released until the surgeon is happy with his progress.
Copyright Pomeranian.org. All Rights reserved.