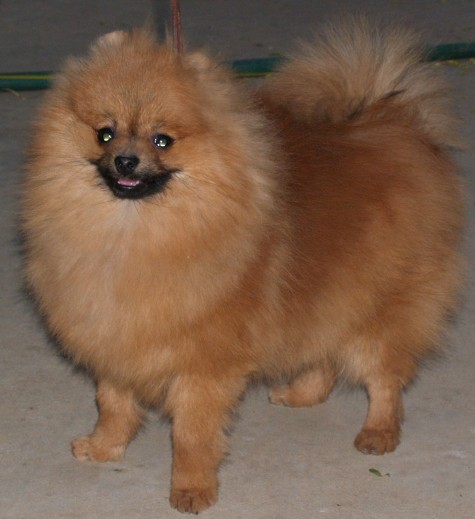 Pomeranians are such a big part of your family that you'll find it tough to leave them at home when you go on vacation. That means you'll need to plan how to occupy their time and keep them safe whether they're in a car, on a plane, at a hotel, on the beach or in any other place that's out of their comfort zone. No matter where you're heading, your Pomeranian has to be protected. Initially, it's a good idea to take him to the veterinarian just to be certain he's in fine health for travelling. He may need booster shots, too. While you're at the vet, ask for a copy of your Pomeranian's shot records, just in case. If he doesn't have a microchip, now would be a good time to insert one. (They're well worth the cost of investment.) Other health certifications may be required by airlines, so checking their requirements before travelling is wise. If plane travel is your goal, make sure you know your airline's rules regarding pets. (Call in advance so you aren't surprised!) It's likely you'll need proof of your Pomeranian's vaccinations, as well as health certificates. Should the weather be extremely cold or hot, the airlines might tell you they can't safely transport your Pomeranian. Another option may be for you to have your pet in a carrier under your seat rather than in the cargo hold. For any road trips, your Pomeranian's comfort is a must. Even if he whines and tries to cajole you into letting your lap be his seat for the ride, don't give in! Instead, crate your little pup in equipment that provides space and security. (Put soft material with a certain amount of absorbency at the bottom of the crate, in case your Pomeranian has an accident.) Even if your Pomeranian is sleeping, wake him up to take a leashed walk and potty break every two hours or so. This will keep him from getting too bored or stiff during the time you're on the road. Bring bottled water, a toy or two, and treats (but light ones.) If your Pomeranian is prone to car or air sicknesses, don't feed him right before you leave. However, do keep him well hydrated. Additionally, ensure there's an abundance of fresh air; Pomeranians, like all dogs, love to sniff and smell new places!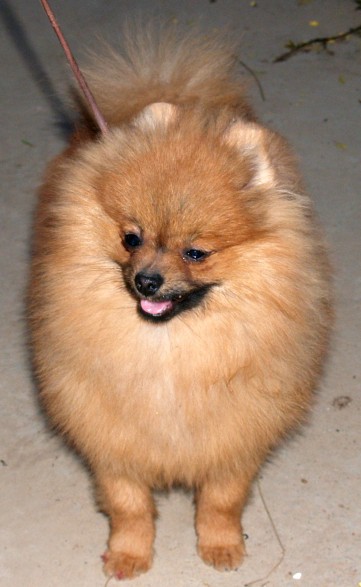 One word of caution: NEVER leave your dog unattended in your vehicle with the windows closed! Pomeranians (and other pets) can quickly succumb to the devastating effects of heat, even if the weather seems cool to you. In advance of your trip, make sure that overnight stays (e.g., at a motel, hotel, bed and breakfast or rental property) are cleared for your pet. The last thing you need is to have your vacation marred by hearing that you can't bring your Pomeranian into a facility! Every overnight company has its own pet policies. Some have rooms where your pet can sleep in your room in a crate. Others have an optional kennel service. If your room is in the former category, remember to be respectful to other visitors in the establishment. If he begins to whine or bark, respond to the situation immediately. And don't leave your Pomeranian alone in the room. Finally, when you're at a hotel, motel or similar place, always pick up after your Pomeranian. This will show you're a caring, responsible pet owner. Here are few tips to help your Pomeranian overcome travel sickness: Available from your veterinarian is a drug called Dramamine. This medication is best reserved for extreme cases of motion sickness. Preference should be given to trying the following natural techniques first.
Prior to travel, enjoy a few play sessions with your Pom  in your stationary, but running vehicle.
Taking your Pomeranian on short and frequent car journeys often will accustom him to car travel.
Pomeranians that suffer travel sickness often tend to be much happier in a dog booster car seat.
If you are planning on using a pet crate, ensure your Pom is familiar with the crate prior to travel. Position the crate on the front passenger seat facing forward.
In the event your Pomeranian is travelling in a dog crate ALWAYS face the crate in the direction of travel… not in the opposite direction.
Avoid feeding your Pomeranian large meals prior to travel.
Ensure your Pomeranian is totally free of internal parasites. Intestinal worm infestations can contribute to nausea and vomiting.
Copyright Pomeranian.Org. All Rights Reserved.