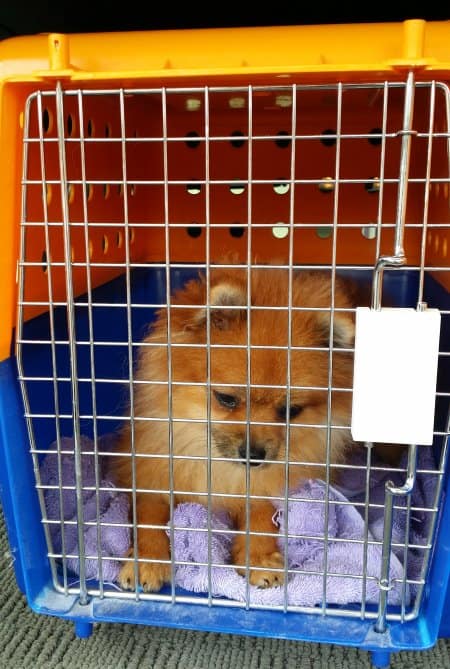 Crate Training Tips for Pomeranians
To train your Pomeranian properly, you need a number of tools. One of the best tools is a crate. This may be a conventional carrier or a wire fold-up crate.
It's terrific for housetraining puppies and will save you tons of money when it comes to potential damage to furniture, floorings and other items in your home.
Because a crate is portable, you can take it with you if you go on trips and wish to take your beloved pet with you. It increases the safety factor when your Pom is actually travelling, regardless of the mode of transport.
Because he's used to his crate, he'll be more comfortable on trips, and never underestimate the comfort level of your pet. It can make a huge difference to your vacations and days out.
Sorry the complete article is only available to our Premium members. Please join us now.
His toys, bed and food can be placed in one corner. A litter box, some newspaper or a pee pad can go in the opposite corner. Ensure the floor under the pen can be cleaned easily. Use a tarpaulin or heavy plastic sheeting.
Put your Pomeranian in his pen whenever you can't spend time with him and you'll avoid him having accidents, while simultaneously training him to handle alone time and to use the pee pad.
Make full use of the  crate training Pomeranian tips to quickly and easily achieve complete house training for your Pomeranian. Purchase the Training your Pomeranian, Top Training Tips and Secrets eBook for more Pomeranian training.
Recommended Crates and Puppy Pens for Pomeranians
Copyright . Pomeranian.org. All Rights Reserved.