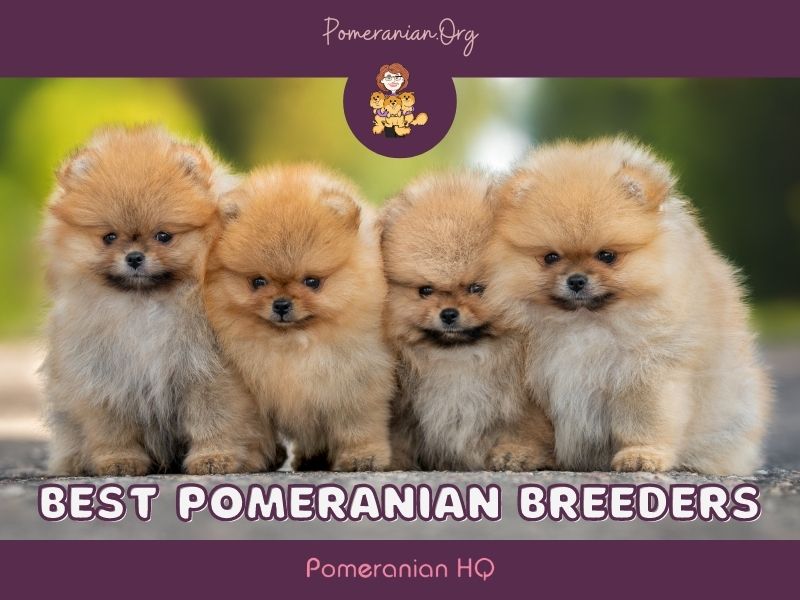 Best Pomeranian Breeders List:
Are you excited to welcome a new Pomeranian puppy into your home? It's universally acknowledged that the most adorable, fluffy, and well-rounded Pomeranian puppies come from preservation, reputable breeders who are deeply committed to the breed's excellence and well-being.
The reputable Pomeranian breeders listed in the Pomeranian directory have been selected for their commitment to preserving this adorable dog's quality, health, and traits. I either know of these breeders, have met them personally, or have seen them exhibit at major international dog shows like Crufts, the World Dog Show, or the American Pomeranian Club Nationals.
The Pomeranian Directory will help you find Pomeranian puppies for sale from reputable Pomeranian dog breeders. Responsible breeders who are breeding Pomeranian puppies to AKC standards
Are you looking for teacup Pomeranian breeders, local Pomeranian breeders, and Pomeranian puppies for sale in the USA? Only the best American Kennel Club Pomeranian breeders are in this Directory.
The Directory is organized into sections for each country, so keep scrolling to find reputable breeders with high breeding standards who are breeding quality Pomeranians from champion bloodlines and breed cute Pomeranian pups.
Philippines
Pomeranian Breeders Philippines
Sorry, no listings were found.
How to Contact Pomeranian breeders USA, AKC Pomeranian Breeders and Find Pomeranian Puppies for Sale from reputable Pomeranian breeders:
Please make contact with your chosen Pomeranian breeder by emailing the Pom breeder direct, phoning or via their website.
Directly under the Contact Information heading are the desired contact methods.
Do not use the send message to listing owner form, as this will only send a message to the site admin, unless the AKC Pomeranian breeder has claimed their listing.
Thanks for understanding and good luck finding the Pomeranian puppy of your dreams.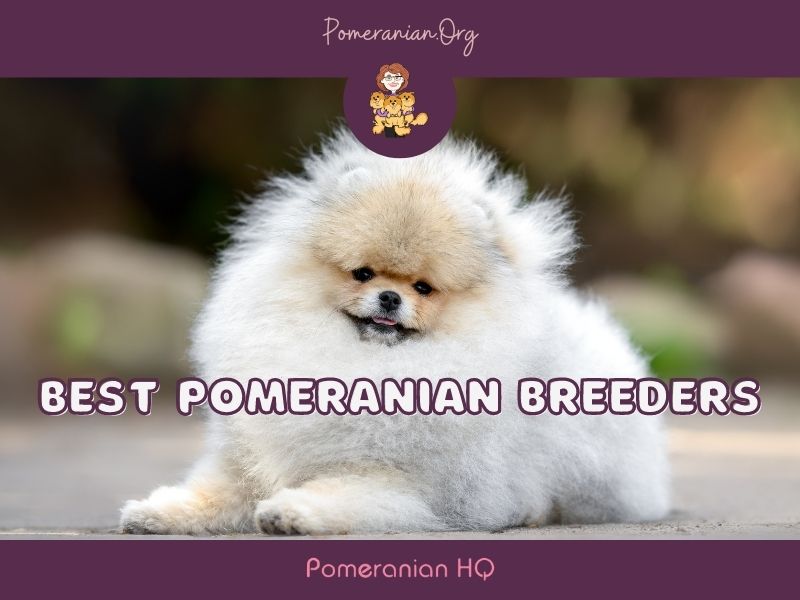 Only the best Pomeranian breeders are listed here. Find upcoming litters and Pomeranian puppies for sale near you—pomeranian kennels with Akc-registered Pomeranian puppies.
AKC registered preservation breeders breed the cutest Pomeranian puppies. Champion Pomeranian for sale. AKC Pomeranian puppies for sale. Pomeranian breeders AKC. Purebred Pomeranian puppies for sale. Pomeranian puppy for adoption.
Promoting Ethical Breeding: Our Stance on Backyard and Irresponsible Breeders
Promoting Ethical Breeding: Our Stance on Backyard and Irresponsible Breeders
The integrity and well-being of the Pomeranian breed are at the core of our mission, which is why our Pomeranian Puppy Breeders Directory maintains a stringent policy against endorsing or supporting backyard breeders, irresponsible breeding practices, puppy mills, puppy farms, or puppy factories. We believe that every Pomeranian deserves a loving home and a healthy life, a mission only attainable when puppies come from ethical, responsible breeders prioritizing animal welfare over profit.
Why We Don't Support Unethical Breeding Practices
Animal Welfare: Irresponsible breeding practices compromise Pomeranians' physical and emotional health. Puppy mills, in particular, often house dogs in terrible conditions, with little concern for their well-being.
Genetic Health: Reputable breeders conduct thorough genetic screenings to minimize the risk of inherited health issues. Backyard and irresponsible breeders generally do not take this crucial step, leading to generations of Pomeranians with preventable health problems.
Breed Integrity: To preserve the defining characteristics and temperaments of the Pomeranian breed, ethical breeding according to established standards is imperative. Unethical breeding dilutes these standards, leading to animals that may not represent the best qualities of the Pomeranian breed.
Consumer Protection: Unethical breeders often mislead potential pet parents. Purchasing a Pomeranian from such sources increases the likelihood of facing unexpected medical expenses and emotional trauma.
Sustainability: Unethical breeding contributes to the overpopulation of pets, straining rescue organizations and shelters and leading to more dogs living in inadequate conditions or facing euthanasia.
How You Can Help
If you come across any breeder listed in our Pomeranian Breeders Directory who you suspect falls into any of the categories of unethical practices mentioned above, we urge you to notify us immediately. Not only will you be helping to maintain the integrity of our directory, but you'll also be contributing to the larger mission of promoting responsible pet ownership and ethical breeding.
Our Screening Process
Our directory is committed to due diligence. Every breeder listed undergoes a comprehensive vetting process considering multiple aspects such as breeding practices, facilities, and reputations. However, the landscape is ever-changing, and sometimes, an irresponsible breeder might slip through the cracks despite our best efforts. Your vigilance helps us maintain the highest standard of quality and integrity within our directory.
In summary, our Pomeranian Puppy Breeders Directory aims to be a resource prospective Pomeranian parents can trust.
We strive to feature only the most reputable, responsible breeders committed to these delightful animals' health, well-being, and ethical treatment. Your cooperation in holding us to this standard is invaluable for the betterment of the Pomeranian breed and the satisfaction of future Pomeranian parents.
Pomeranian Dog Breeders
The Pomeranian Directory lists Pomeranian dog breeders:
Pomeranian puppies for sale in Florida
Pomeranian breeders Florida.
Teacup pomeranian breeders
Pomeranian breeders in Florida.
Pomeranian Puppies Oregon.
Pomeranian for sale Los Angeles.
Pomeranian puppies for sale MN.
Pomeranian for sale mn.
Pomeranian breeders mn.
Pomeranian rescue Florida.
Pomeranian puppies for sale in Texas.
Pomeranian breeders in Georgia.
Pomeranian breeders Michigan.
Pomeranian breeders Colorado.
Pomeranian breeders in Missouri.
Pomeranian breeders Massachusetts.
Pomeranian Breeders NC.
Pomeranian breeders NJ.
Pomeranian breeders, Washington.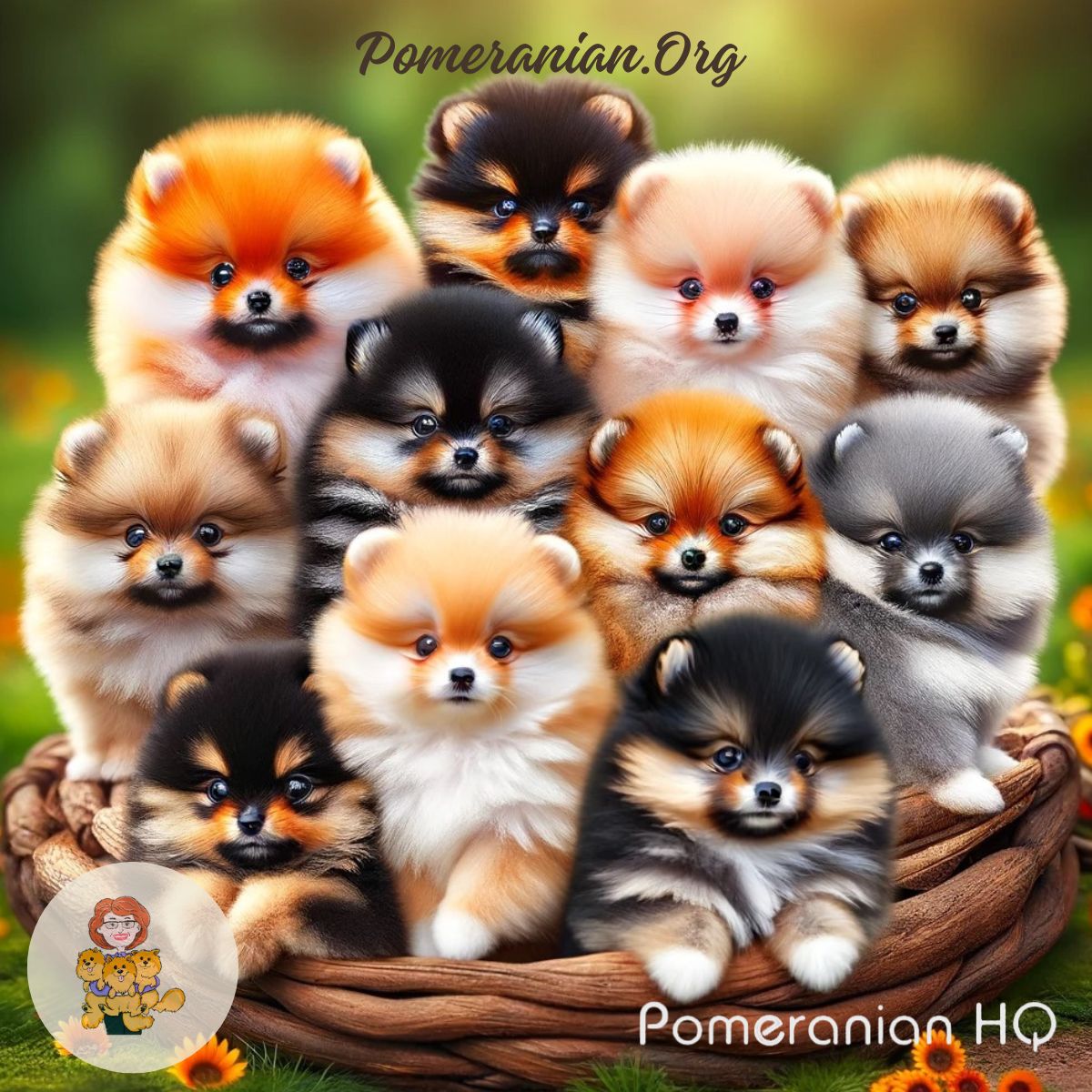 About Pomeranian Dog Breeders
Reputable, preservation AKC Pomeranian breeders will want to ask you questions and have a sales contract. Thus ensuring the quality of the Pomeranian puppy's new home.
AKC Pomeranian breeders usually offer lifetime support and provide health records about known breed health issues; the litter's parents are often temperament tested, puppies have AKC registration papers, and are available to answer questions if you require more information.
Be prepared to go on a waiting list for your new puppy. Your new family member should not be purchased on a whim.
Breeders are more than just vending machines; Pom puppies should never be available to add to your shopping cart.
A reputable Pomeranian breeder will spend years researching pedigrees; they plan breeding sessions with careful consideration for both dogs (health testing) and potential litters.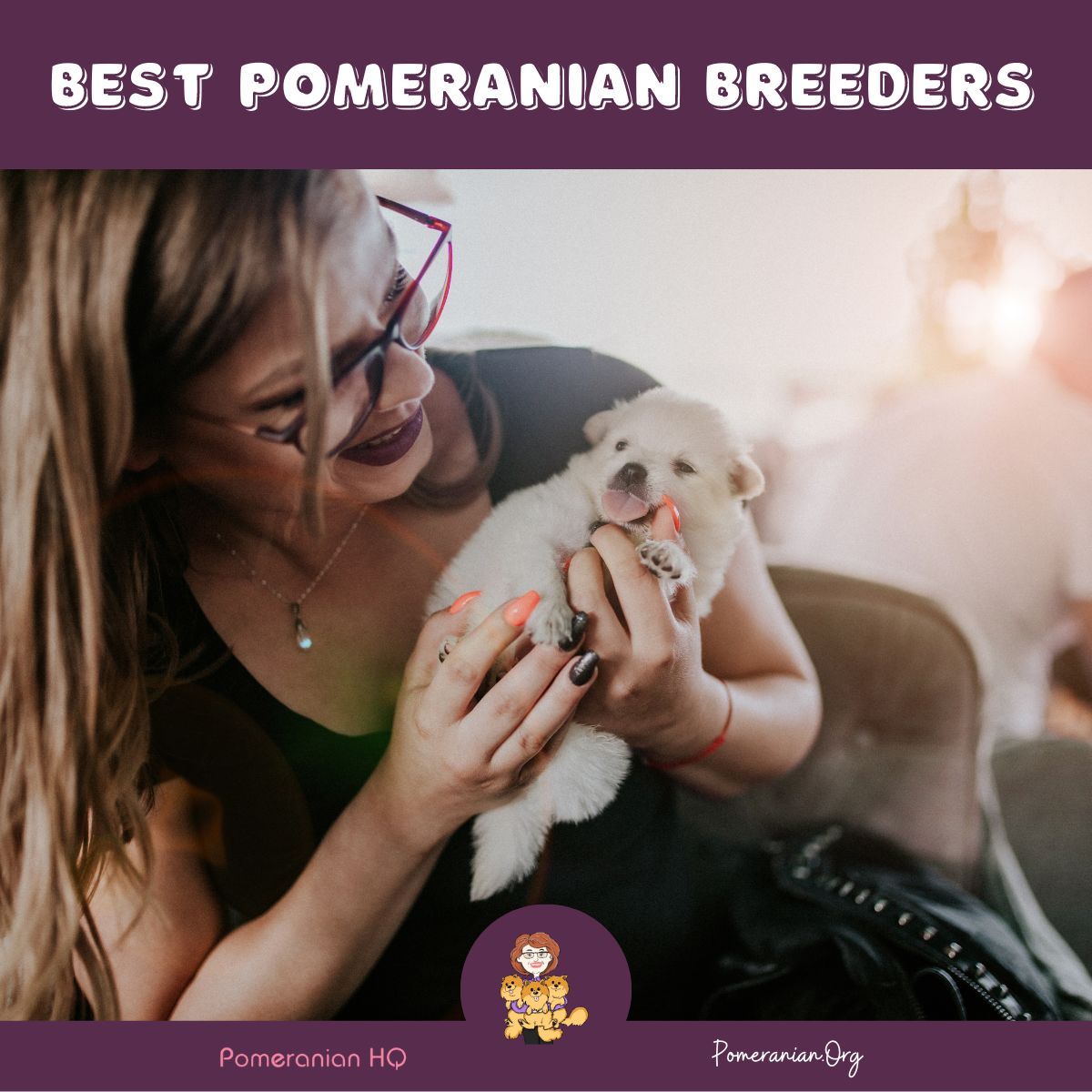 Navigating the World of Pomeranian Breeders: Make Informed Choices for a Lifetime of Canine Companionship
Avoiding impulsive decisions is crucial in seeking a lovable and loyal Pomeranian puppy. While the cuddly furball in the pet shop window might momentarily capture your heart, it's vital to resist the allure of instant gratification.
Impulse buying jeopardizes your future as a responsible pet owner, potentially setting you up for years of unexpected challenges and heartache. Here's why it's crucial to carefully select where you obtain your Pomeranian and how to do it.
Choose Registered Show Pomeranian Breeders
When it comes to acquiring a Pomeranian puppy that genuinely embodies the characteristics of this spirited breed, there's no better route than choosing a registered breeder who specializes in preservation show Pomeranians.
Such breeders understand the Pomeranian breed standard, ensuring that each puppy they breed meets or exceeds these guidelines. Moreover, their Pomeranians often have a track record of championship status, making them a reliable choice for those seeking high-quality canines.
Questions to Ask Your Breeder
Champion Status: Always inquire about the championship lineage of the puppy's parents. This gives you an idea of the dog's genetic potential and how closely it adheres to the Pomeranian breed standard.
Showcase Experience: Ask the breeder about their experience showing Pomeranians professionally. A breeder actively participating in shows likely has a keen eye for the breed's desirable physical and mental traits, enhancing the quality of their breeding program.
Why Avoid Backyard Breeders?
Contrary to reputable show breeders, backyard breeders often lack the necessary expertise and facilities to raise Pomeranians that meet the breed standard. These breeders usually do not screen for genetic issues, increasing the risk of you ending up with a dog that suffers from health complications down the line.
A reputable show breeder will invest significant time and resources into genetic screening and ensuring the parents meet the breed standards. The environment in which a reputable breeder raises puppies is also fundamentally different: it is clean, nurturing, and full of love, giving your future fur baby the best possible start in life.
The Importance of Pomeranian Breed Research
Before diving into the world of Pomeranian breeders, arm yourself with knowledge. Understand what makes this breed unique, its needs, and the potential challenges you could face as an owner. A well-informed decision will save you from possible regrets and pave the way for a fulfilling relationship with your Pomeranian.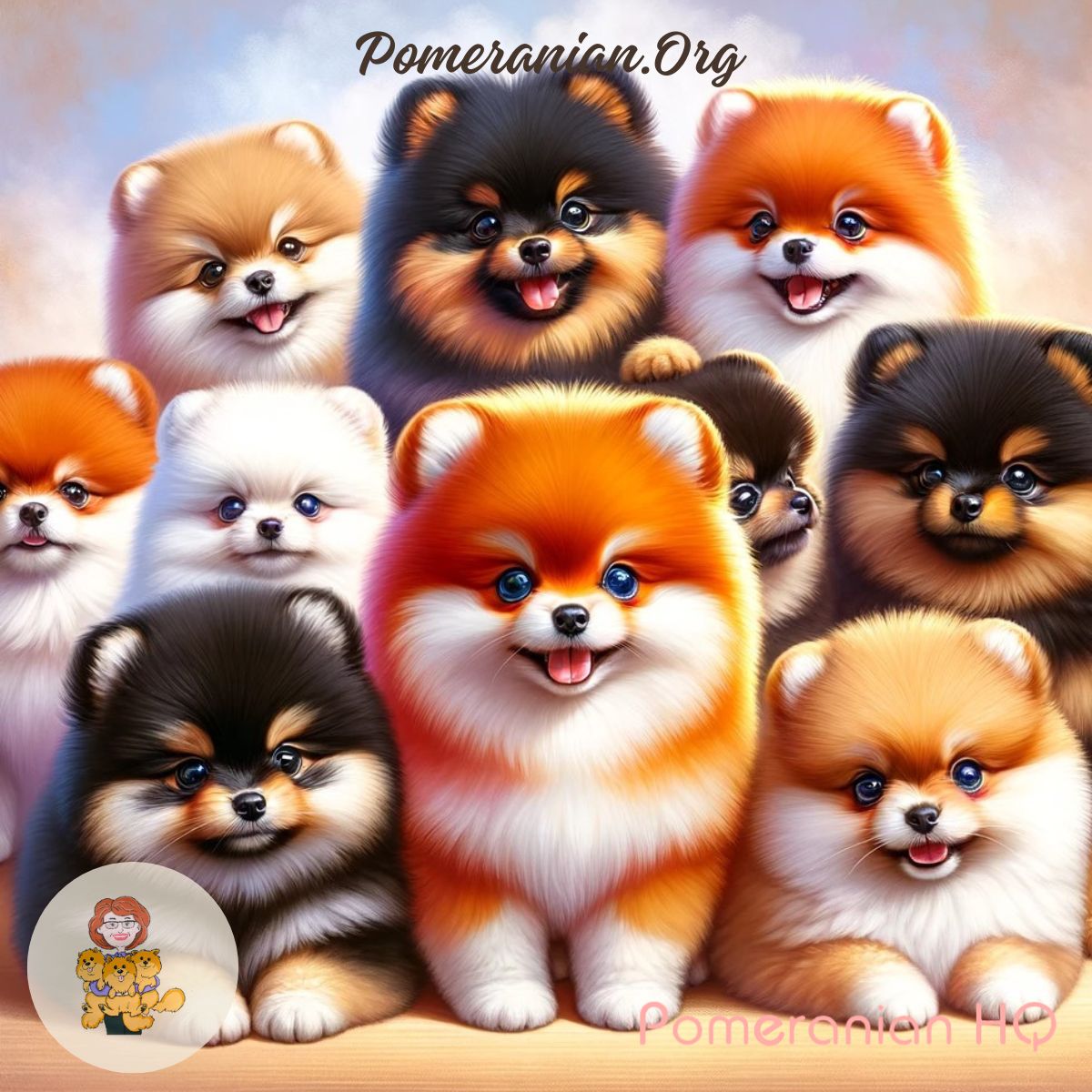 Pomeranian Breed Clubs & Pomeranian Dog Rescue
Discover Your Ideal Family Companion through Pomeranian Small Breed Rescue Organizations. These specialized rescue groups offer Pomeranians for adoption, providing a loving alternative to purchasing a puppy.
Not only do you give a deserving dog a second chance at a happy life, but you also gain a wonderful new family member. Whether you're interested in Pomeranian puppies for adoption or older dogs looking for a forever home, Pomeranian rescue groups are a commendable option to explore.
Final Thoughts
Your relationship with your Pomeranian will last for many years, so ensuring that the pup you choose to become part of your family is the right one is vital. By selecting a registered, reputable show breeder who actively pursues excellence in the Pomeranian breed, you're doing yourself and your future Pomeranian a massive favor.
Making an informed, deliberate choice is crucial for a commitment as lasting and impactful as dog ownership. So take your time, research, and don't hesitate to ask questions. Your reward will be a happy, healthy, and loving Pomeranian that will bring immense joy into your life for years.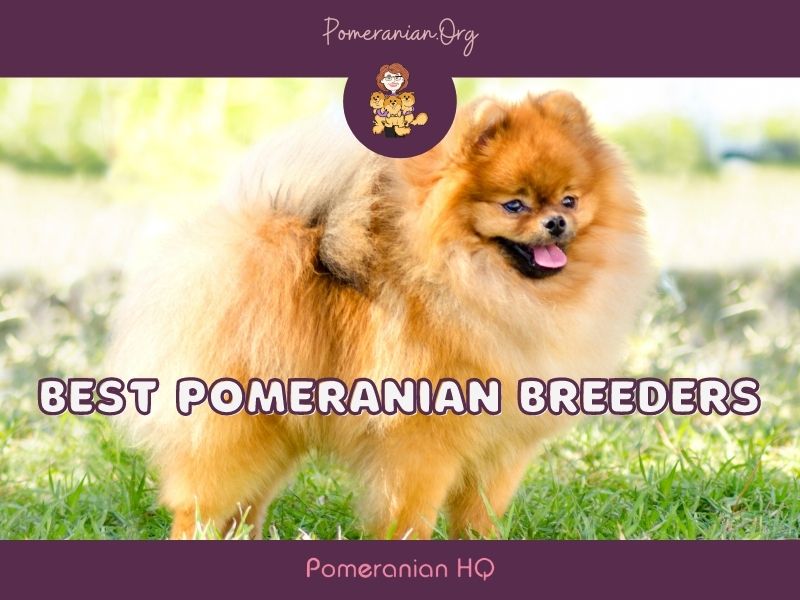 Disclaimer:
While the Pomeranian Breeders Directory makes every effort to only list registered Pomeranian Breeders, please note that a display of classified advertising, Breeders listings, Champion Pomeranian puppies for Sale, available Pomeranian puppies, champion Pomeranian for sale & Pomeranian Stud Dogs Available or other advertising on The Pomeranian Breeders Directory does not imply an endorsement or recommendation by The Pomeranian Breeders Directory, this website or the website owner.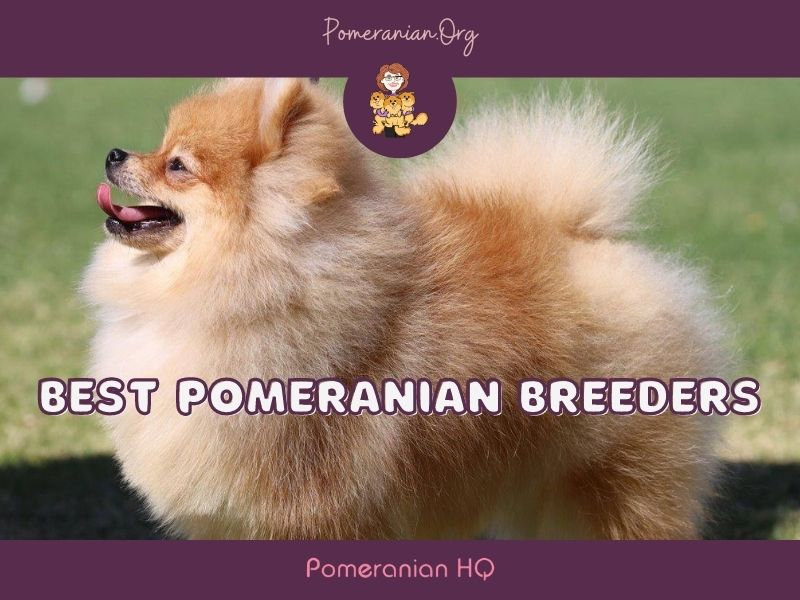 Best Pomeranian Breeders Conclusion
There are many Pomeranian breeders all over the world. But not every breeder is reputable. So, when you're looking for a legit Pomeranian breeder, there are some things to consider before purchasing your new best friend.
If you have any questions about what makes a good Pomeranian Breeder or how to locate the suitable one for you and your family, feel free to reach out with our contact form on this page. I will be happy to answer anything I can.
Copyright Pomeranian.org. All Rights Reserved.