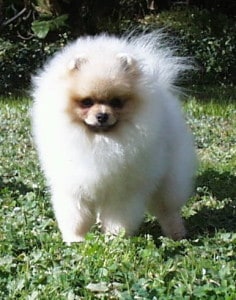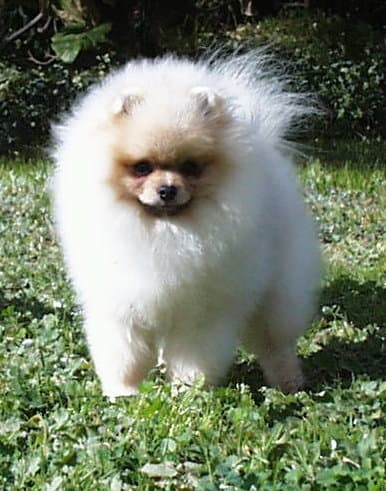 All Pomeranians have a degree of tearing around their eyes. It's very common, particularly with lighter coloured dogs. Food does not cause stains. The orange colour has an iron ingredient that the Pom secretes in his saliva, tears and urine. This is why he may have orange on his lips, or paws or anywhere else he licks all the time. If he's out in the sunlight and wind, the problem is only aggravated.
To reduce this issue, follow these steps:
Sorry the complete article is only available to our Premium members. Please join us now.
. Eye Envy NR Pack
For complete Pomeranian Grooming information refer to the Pomeranian Grooming Guide.