Pomeranian owners are often surprised at how the coat colour of their Pomeranian has changed from puppyhood, during the pom's adolescent and finally the adult Pom colour. Experienced breeders know to check  the hair color behind the ears on pups. The actual colour of the hair behind a puppy's ears is a reasonably accurate guide to the Pomeranian puppy's adult coat colour. After more than 40 years breeding Pomeranians, I am often still surprised at Pom color changes from puppy to adulthood.
Some pups will have a dramatic coat colour change whilst others will have little change to coat color as an adult Pom.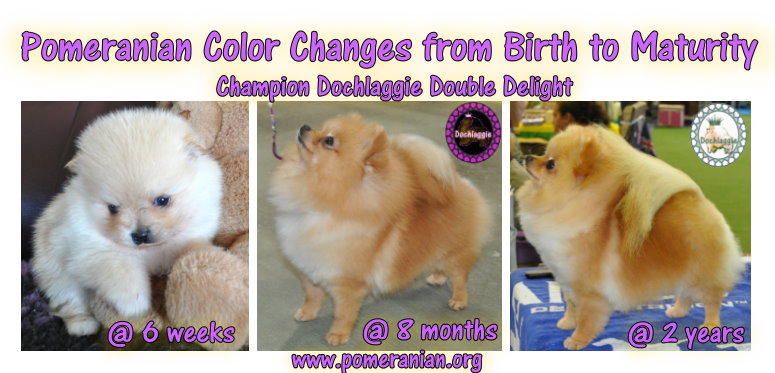 Sorry the complete article is only available to our Premium members. Please join us now.
Copyright Pomeranian.org. All Rights Reserved.