It would be absolutely wonderful to have a park especially for pets and that it would be a safe, friendly, fun place for your Pomeranian to run around in and maybe even find some new friends.
At a minimum, it would be great for fun and would help your pet improve his social skills. Sadly, there are some hazards that owners must watch for and every park is laid out differently so you can't assume that if one park is safe, the others are just as safe.
How to Keep Pomeranian Safe at a Dog Park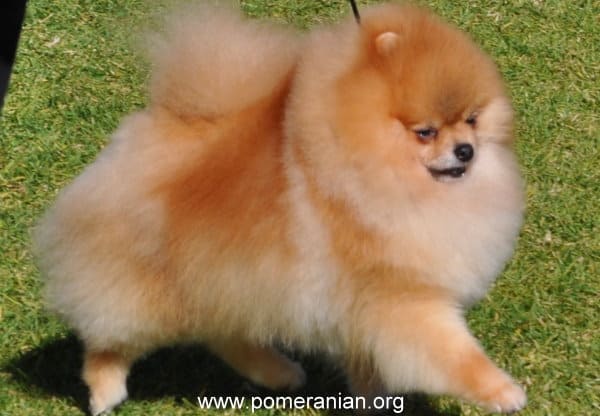 Dog Park Dangers for Little Dogs:
1. Attacks by other dogs
The main reason owners take their Poms to parks is so they can meet other dogs and play in a safe environment. This is a terrific idea in theory, because once a Pomeranian has been faced with various potential triggers (and this includes meeting other dogs), he'll be calmer when he meets the same dogs and others down the track. Unfortunately, dogs have faced horrific and sometimes deadly attacks whilst in a supposedly safe environment.
There are Elements to Look For When Choosing a Dog Park:
Find a dog park for small dogs. If a small dog park is not available in your area choose a dog park that has fenced of areas for little dogs. A lot of dog parks are doing this to help prevent attacks from occurring.
Parks should also have a rule that leashes are required when walking on the park's trails. If both of these aspects don't apply to a park, never go there again.
Your Pomeranian may be playing with small dogs but don't assume toy dogs are always calm. Some can attack other dogs, although fatalities won't generally occur as they would be more evenly matched. However, such attacks can still leave physical and emotional scars that can last for a long time.
Keep your eyes open for warning signs that a dog may attack. Signs include baring his teeth, raised hackles and an icy glare. If this happens, remove your dog from that part of the park. However, you shouldn't let an incident like that prevent you from using the park because it can happen often with no further repercussions.
Socialising and playing with other dogs of a similar size are great benefits and outweigh the odds of a fight happening. Instead of visiting an actual dog park, go to a park where you can simply have your pet on his leash and take him for walks. Some won't have signs saying that dogs are permitted. However, there will be rules governing the use of a leash at all times and that all droppings must be picked up.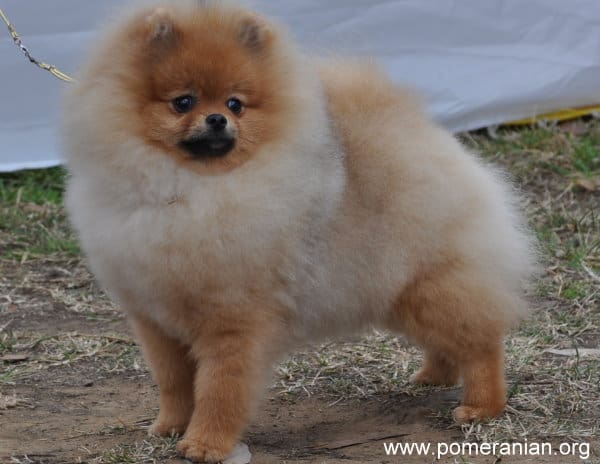 2. Parasites
Your precious Pomeranian can catch roundworms and fleas from other dogs in a couple of different ways. Fleas can jump from one dog to another, a maximum of six feet in a single jump.
Never allow a Pomeranian puppy eats poop belonging to other dogs and contract parasites that way. Keep your beloved Pom dog safe and use flea protection all the time. This will protect him when he's playing in a park or taking you for a walk around your home block. Dogs may sniff or eat faeces before other owners can scoop them up.
Whenever he's on his leash, don't let him even sniff faeces. If he's roaming free, keep an eagle eye on him to ensure he doesn't do this and race to stop him if he tries.
When shouldn't you take your Pomeranian to a park?
1. If your female is in heat and isn't spayed. Every male who isn't neutered will go for her as quickly as possible. This can be dangerous for your pet and you when you try to separate them. It can be hard to read the signs that she is in heat. If she's not spayed, keep the leash on her and observe her behaviour around other dogs. If her tail goes up, offering herself to the males, it's time to quickly remove her from the park and take her home.
2. If your puppy hasn't had all the necessary vaccinations, he should NOT be mingling with other dogs. Wait a couple of weeks after he has finished all the injections before you take him anywhere public, especially a dog park full of animals who may have all sorts of problems.
3. If your Pomeranian is very shy, a park isn't a good idea at first. He needs more training to lift his confidence and then try to socialise him with one or two dogs at a time. Taking a very shy dog to a park is like throwing him in the deep end of a swimming pool if he can't swim. It won't work. Do it gradually and he'll adjust to the idea.
Copyright Pomeranian.Org. All Rights Reserved.
References and Further Reading:
[1] Denise Leo "The Pomeranian Handbook".