How Can You Tell If a Dog is Purebred Pomeranian?
We have all seen advertisements for pure Pomeranian puppies, but without papers. How can you tell if the Pomeranian you're about to buy, or the Pom you already own is truly purebred Pomeranian? There are a number of ways to determine whether this is the case. If you purchase your Pomeranian puppy from a Show Pomeranian breeder, you'll be given Kennel Club pedigree papers that will guarantee your new puppy is a full breed Pomeranian. Your new puppy will be a guaranteed pedigree Pomeranian. 
There are a few reasons why purebred Pomeranian puppies may not be registered. One very common scam is to tell potential buyers that the puppy's parents have the correct kennel club paperwork. However, what does "the paperwork" actually cover?
Do the papers state that the puppy is microchipped?
Does this mean Kennel Club paperwork?
Or perhaps it's to do with council registration?
Have you actually seen these documents? Lots of people get Pomeranians through adoption, taking the dog from a friend or relative or other sources where paperwork wasn't supplied. If you're in this situation, you should read the Kennel Club standards of breeding for Pomeranians. Then carefully examine the dog to check if he does meet the rigid standards required. However, this doesn't prove he's a purebred Pomeranian.
How to tell if a dog is purebred without papers? Rescue organisations frequently will advertise dogs as crossbred when they're obviously a full breed Pomeranian. The reason is that if Kennel Club paperwork isn't available, that dog is regarded as crossbred. A dog, without kennel club paperwork cannot be regarded as a pure blooded real Pomeranian.
How to Find Out if My Dog is Purebred Pomeranian or Not?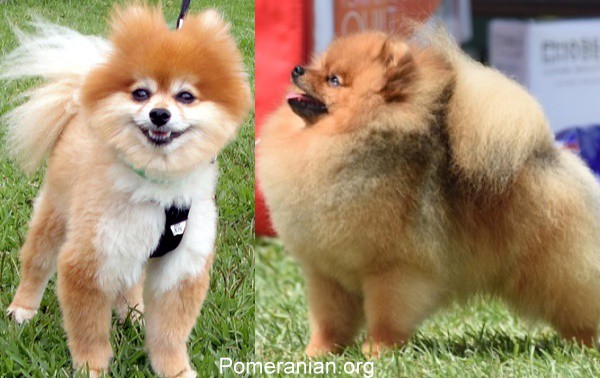 One easy way to determine whether your Pom dog is a true full breed Pomeranian is through DNA testing. Without the necessary paperwork, this is the only certain way to prove the breed.
This type of testing has become extremely advanced in recent years. There are many kennel clubs that won't register a dog unless a DNA test has been carried out. It's not complicated or expensive to do. There are numerous companies that can do this DNA testing and more are rising up all the time.
The most common test is to do a mouth saliva swab. The sample is sent off for analysis and 2 to 4 weeks later the results will come back. Most vets can do this test for you.
DNA testing can determine if the dog is a purebred. If his origins aren't known, the test can usually reveal the breeds of the dog's parents. Do some research before choosing a testing company as pricing and accuracy rates can vary. If both parents are purebreds, it's easier to identify a dog's parents.
Your vet can arrange for the test to be done. He'll take the samples and send them away. Once they come back, he can tell you the answers to your questions.
How to Find Out What My Dog is Mixed With?
A DNA test may reveal what other dog breeds are in your dog's DNA. Here is Australia, the DNA companies struggle with the Pomeranian DNA and the Spitz dog. Determining if you own a pure Pomeranian dog is relatively easy. 
How Do I Know if My Dog is Pedigree Purebred Pomeranian?
The term "pedigree dog"  is very confusing to everyone. People seem to think the term "pedigree" means Kennel Club registered. This is simply not so.
Let me explain further; everyone has a pedigree. We all have parents, grandparents, great grandparents etc. This is our pedigree. At the bottom of this page I have included a Pomeranian pedigree. 
Obtain an extended birth certificate for yourself. The extended birth certificate should list your ancestors, this is your pedigree. All animals, including dogs and all Pomeranians have a pedigree. We all have parents, grandparents and great grandparents.
Many Kennel Clubs require DNA testing results to be submitted together with applications to register Pomeranian litters.
Anyone can state their dog has a pedigree, or that any other dog has a pedigree for that matter and they are not wrong. We all, including our dogs have ancestors.
This extremely, confusing custom of calling a purebred dog, a pedigree dog goes back to when ownership of purebred dogs was regarded as a status symbol. During the early years of the sport of purebred dogs, this was a hobby often reserved for the very rich and famous.
The only way to be 100% sure of a full breed Pomeranian, is to purchase from a preservation, show Pomeranian breeder. This Pomeranian puppy will come complete with Kennel Club paperwork and in most cases DNA testing already completed.
Copyright Pomeranian.Org. All Rights Reserved.
References and Further Reading:
[1] Denise Leo "The Pomeranian Handbook".
[2] Official Standard of the Pomeranian (AKC). American Kennel Club, 2011.
[3] Official English Kennel Club Pomeranian Breed Standard , 2017.