After more than 45 years breeding Pomeranians, I am often still surprised at Pomeranian color changes from puppy to adulthood. It is not surprising many Pomeranian owners are also surprised at how the coat colour of their Pomeranian has changed from puppyhood, during the pom's adolescent and finally the adult Pomeranian colors.
Experienced breeders know to check the hair color behind the ears on Pomeranian pups. The actual color of the hair behind a Pom puppy's ears is a reasonably accurate guide to the Pomeranian puppy's adult coat color.
Pomeranian Coat Changes
Some colored Pomeranian pups will have a dramatic coat colour change whilst others will have little change to coat color as an adult Pom.

Light colored Pom pups often are very light at birth and darken as they mature. A good example of this is a cream or light orange Pomeranian puppy. This puppy who will often appear to be white at birth and matures to be a cream or orange Pomeranian.
Sable Pomeranian Color Change
A sable Pomeranian color change is probably the most dramatic color change in the baby Pomeranian to adult Pomeranian. Sable Pomeranians are usually very dark at birth, as the hair grows the dark sable colored hair tips grows out to the end of the hair shaft.
Wolf Sable is another color were beginner breeders sometimes mistakenly register an orange sable Pomeranian puppy as a wolf sable Pomeranian.
Orange sable Pomeranian puppies often appear more grey than orange at six weeks. However, as they mature, the orange comes through. If in doubt have your Vet organise a DNA test prior to registration.
I am sharing pictures of the different colors of Pomeranians at birth through to Pomeranian dog adulthood.
For more pictures and full descriptions of different colors of Pomeranians: Pomeranian Colors visit our page on this subject.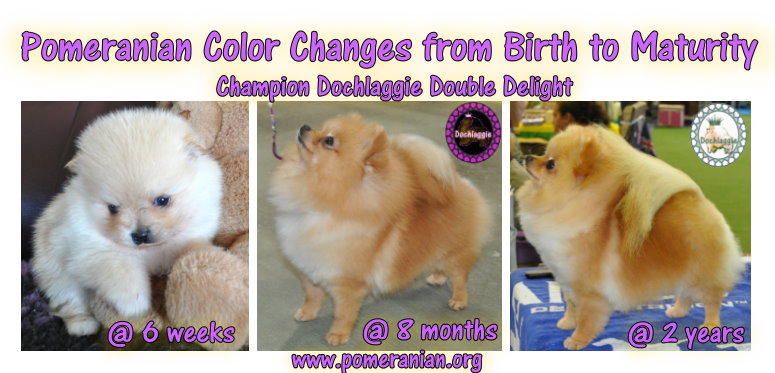 Colors of Pomeranians from Birth to Adulthood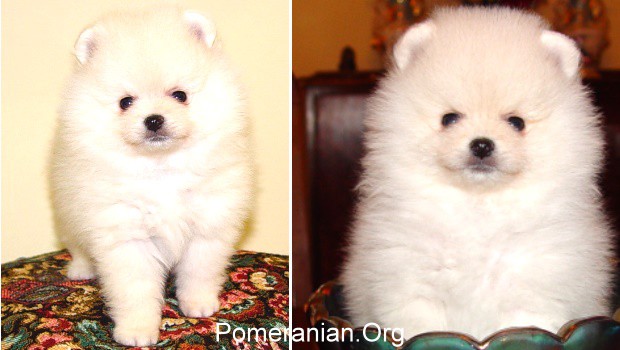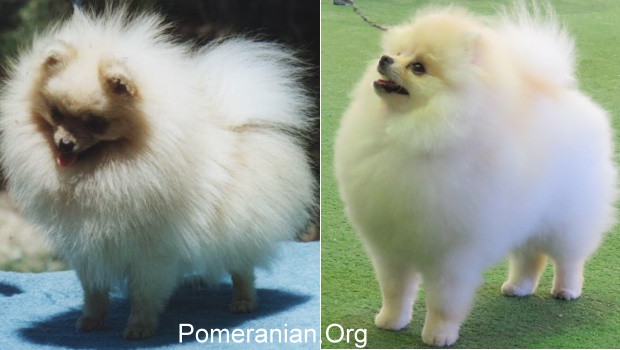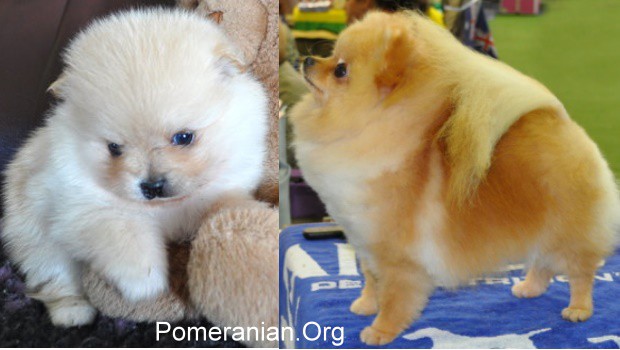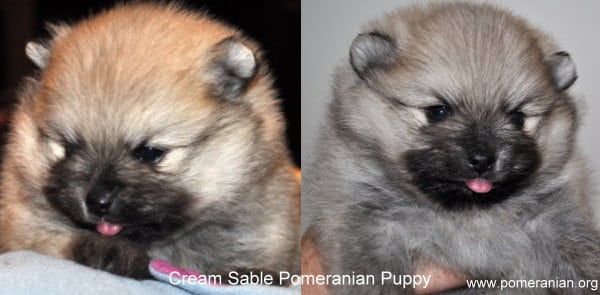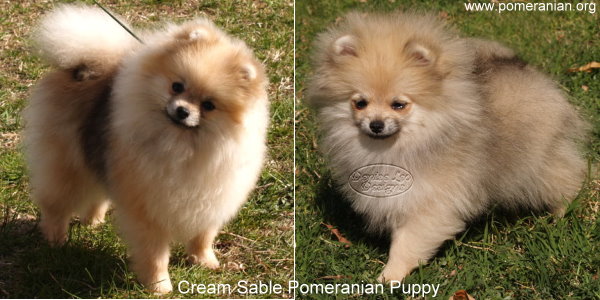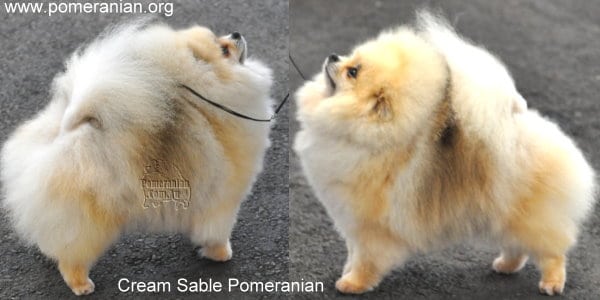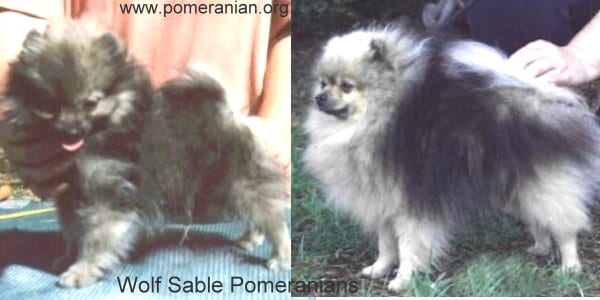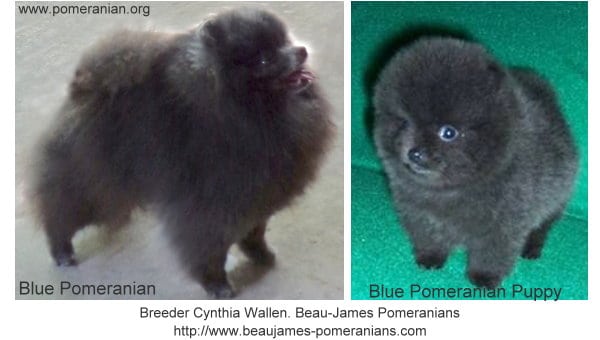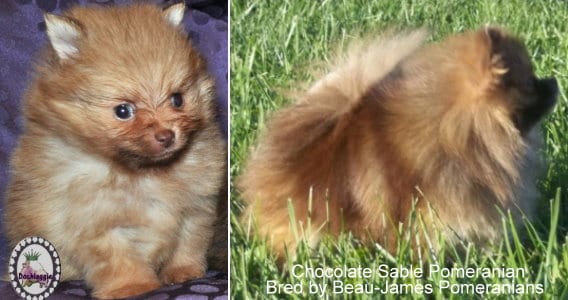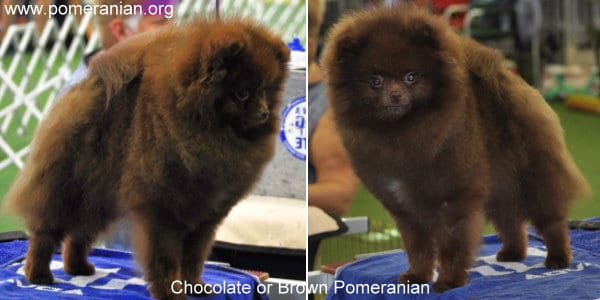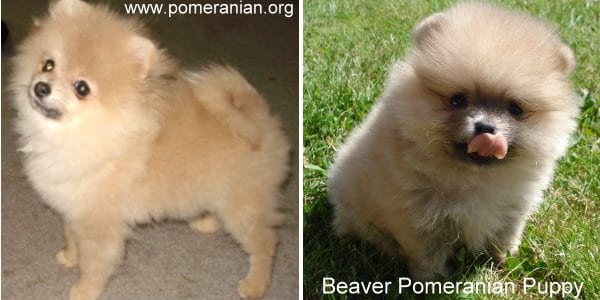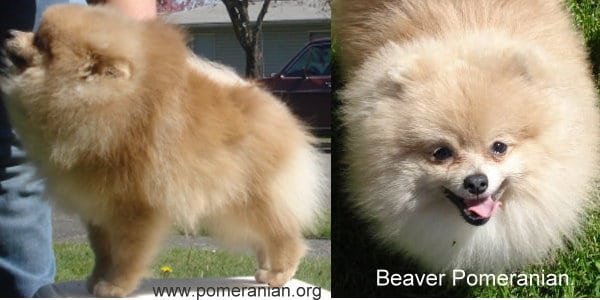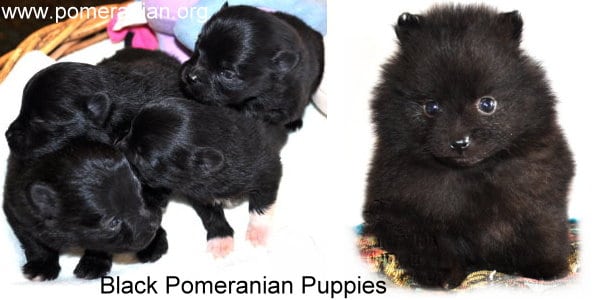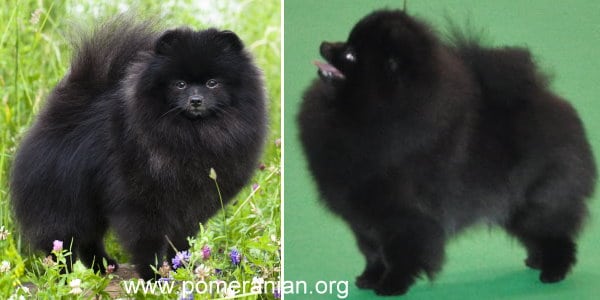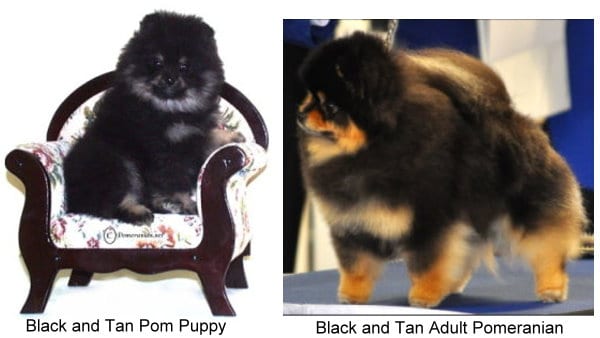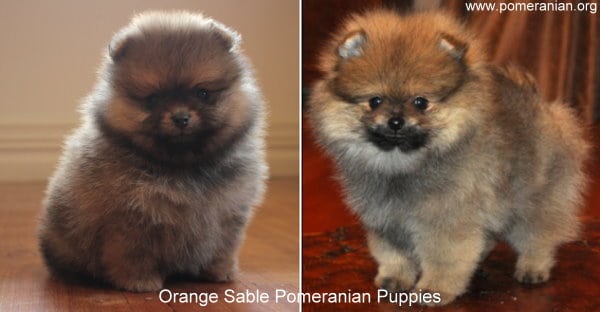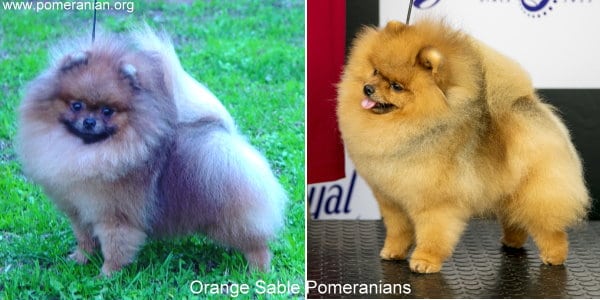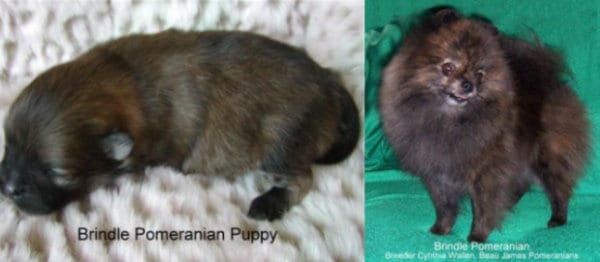 Copyright Pomeranian.org. All Rights Reserved.
References and Further Reading:
Official Standard of the Pomeranian (AKC). American Kennel Club, 2011.
Official English Kennel Club Pomeranian Breed Standard , 2017.
Denise Leo, The Pomeranian Handbook.
The Pomeranian Handbook