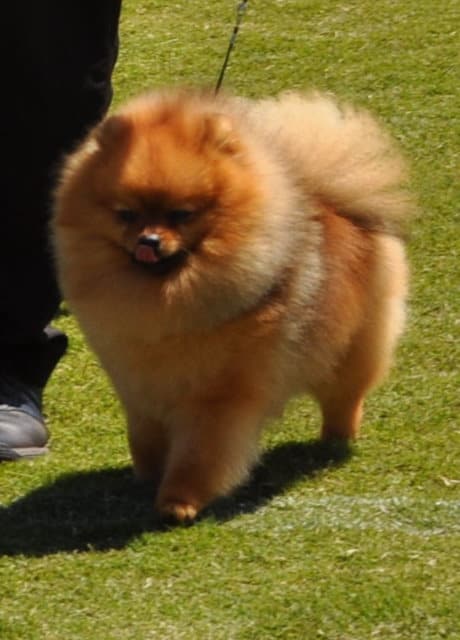 Best Shampoo for Pomeranian
It's vital that you do research prior to choosing the products that are suitable for the skin and hair of your dog.
Choosing the best Pomeranian shampoo means asking the right questions and waiting for the replies. It also varies according to whether your Pomeranian is a loved pet or a show dog.
A good shampoo is worth every penny because it will save on visits to the vet because of poor skin or coat problems on your dog. Your dog will lead a healthier, longer life as a result.
Your ideal shampoo would be natural as the products that are used to make it are organic, free of growth hormones, fertilisers and pesticides.
I personally recommend the following shampoos for Pomeranians:
Read the list of ingredients and if you see anything in the list below, put it back on the shelf as it's no good for you or your dog. "All natural" is a word that, when applied to soaps, shampoos and most other products, is, in the mind of the manufacturers, a natural product.
It's amazing how many toxic, harmful ingredients are contained in some shampoos, etc. If you're using a good quality shampoo, it's highly recommended that you wash your dog at a minimum of two-weekly intervals and even weekly, if you prefer.
Despite popular belief, regular bathing is very good for your Pom's coat and skin, as long as you're not using shampoos that are unhealthy and are full of toxins.
Particular attention should be paid to correctly and completely drying your Pomeranian after each bath. Regular bathing and feeding your Pom healthy food will almost guarantee that your Pomeranian will live a long, healthy life without facing coat and skin problems.
If your dog is a show-Pom, during the show weekends you may choose other products and this is ok as long as all products are fully washed out after the shows are finished.
Vaccinations and food play a vital role in skin and health issues that Pomeranians commonly face.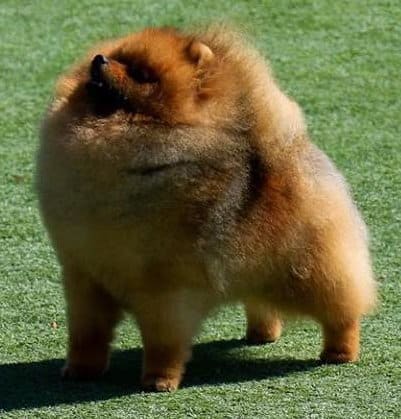 The majority of skin products, including rinses and shampoos for your pets) contain various toxic ingredients and may be cancerous for your dog.
Each time you wash your dog, more toxins get into his body. The list of toxins and chemicals in such products can be long and the range itself can be powerfully potent.
There Are Ten Different Ingredients That You Should Avoid Using.
To be natural, you might have to make Google your new best friend and use it to find good products, what to look for on labels and never settle for half natural skin care and poor quality products.
Here are the Top Ten list of Shampoo Ingredients to avoid is possible.
1. Diazolidinyl Urea and Imidazolidinyl Urea are commonly used preservatives, second only to the parabens. They're the number one cause of contact dermatitis. These chemicals are helpful antifungals only when mixed with other preservatives. Trade names for these chemicals are Gemall 2 and Gemall 115. The latter releases formaldehyde at just over 10 degrees and make it toxic.
2. Ethyl Paraben, Propyl, Methyl and Butyl inhibit the growth of microbes and also boost the shelf life of numerous products. Despite being toxic, these products are used in large quantities. Skin rashes and allergic reactions are possible side effects.
3. Petrolatum is a product commonly used in lipstick. It's advertised as providing protection for the lips for a range of issues such as chapping and sunburn, etc. This is mineral oil jelly which is bad because mineral oils affect photosynthesis (causing damage from the sun. It also hinders the human body's natural moisturizers, thereby leading to chapping and sun burn. You buy a product that causes the actual problems it tries to heal. Manufacturers love petrolatum because it's incredibly cheap.
4. Propylene Glycol. This is ideally grain alcohol combined with vegetable glycerine as both are natural products in their own right. It's generally utilised as a petrochemical, synthetic mixture as a humectant. It can cause toxic side effects and allergies.
5. PVP/VA Copolymer. A petroleum-derived chemical used in hairsprays, wave sets and other cosmetics. It's regarded as being toxic since particles may contribute to foreign bodies in the lungs of sensitive persons.
6. Sodium Lauryl Sulfate. This artificial substance is an ingredient in shampoos because it creates foam and is an excellent detergent. It can cause hair loss, skin rashes, eye irritations, allergic reactions and scalp scuff resembling dandruff. It's sometimes disguised in other "faux- natural cosmetics with the description claiming it "comes from coconut."
7. Stearalkonium Chloride. This chemical is found in creams and hair conditioners and can cause an allergic reaction. Stearalkonium chloride was created by the fabric industry as a softener for fabrics. It's much cheaper and easier to use within the hair conditioning formulas than any herbs or proteins that do manage help hair health.
8. Synthetic Colours. Synthetic colours used in cosmetics to make ladies "pretty" must NEVER be used, as should hair dyes. They'll be labelled as FD&C or D&C, followed by a colour and a number. Example: FD&C Red No. 6 or D&C Green No. 6. Cancer is believed to be a major side effect of using synthetic colours. If a cosmetic does contain bad ingredients, never use it.
9. Synthetic Fragrances. The synthetic fragrances that are added to cosmetics can have as many as 200 separate ingredients. It's impossible to know what chemicals are in the product you're wanting to buy because the label sill only say "fragrance."
The chemicals can cause a wide range of problems including: rash, dizziness, headaches, vomiting, violent coughing, skin irritations and hyperpigmentation. Never buy a product that has the word "fragrance" on its label.
10. Triethanolamine. This is commonly used in cosmetics when trying to adjust the pH. It's used to change acid to salt and that ends up as a base for cleansers.
Allergic reactions can include: eye problems and dry hair and skin. It's toxic if absorbed in the long term. TEA causes allergic reactions including eye problems, dryness of hair and skin. Summary: You MUST read all product labels.
Don't use products with synthetic colours. If you stop using synthetic fragrances, you may notice your allergy problems start to disappear.
 For more information on grooming your Pomeranian, brushing, brushes to use and how to care for a Pomeranian's coat download our Pomeranian grooming booklet and Pomeranian grooming video.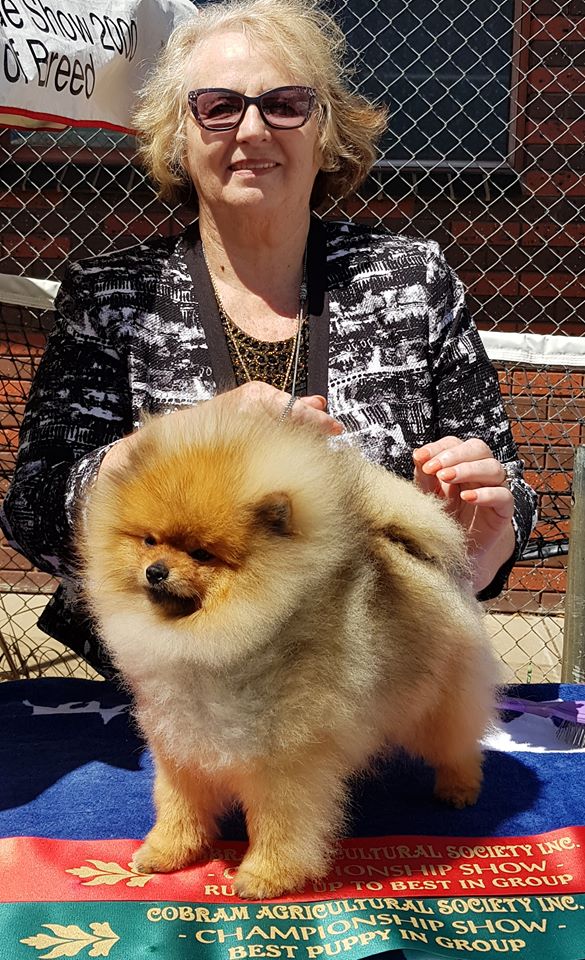 Copyright Pomeranian.Org. All Rights Reserved.